Manx BirdLife urgently needs your sightings of inland nesting gulls ... and also Swifts!
Inland nesting Gulls
As part of an island-wide census of the seabirds living on and around the Isle of Man (the first full census since 1999), we are trying to locate inland nesting gulls.
Our census team - comprising Richard Hill and Kim Bowman - has been scouring the coast counting the seabirds nesting on cliffs and sea-facing slopes, including seagulls.
Now, they need to count the seagulls nesting inland, for example on houses, buildings, in quarries, on fields and on the hills. And they'd greatly appreciate your assistance.
Please send us your sightings of inland nesting gulls
If you know of any seagulls nesting away from the coast, please report these using the online submissions form on this website. Richard and Kim will follow-up your report(s) to count the number of nesting birds involved - valuable information which will contribute to the census's findings.
Swifts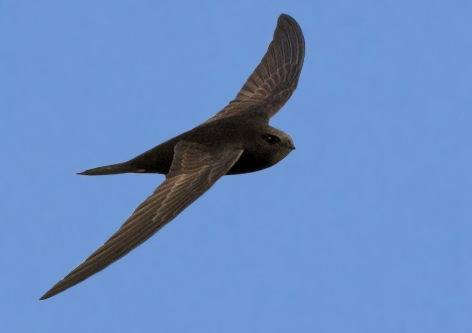 The Swifts have now arrived from Africa to join us for the summer. In the evenings, you might be lucky enough to see them dashing around in groups above buildings and trees.
We would welcome your reports of this enigmatic and fast-declining species using the Swift reporting form on this website.
Swift assemblies and classes
And if your school or class would like to know more about the fascinating lives of these aerial masters and the extraordinary journeys they make across Africa, Europe and beyond, then call us on 01624 861130.
We have a special Swift assembly and an interactive Swift lesson designed for children of primary school age.
We look forward to hearing all about your inland nesting gull and Swift sightings! Thank you.