Manx BirdLife is bidding for a funding boost from the Tesco Bags of Help initiative, in support of the charity's "Help us watch out for Manx birds" project. It is one of three organisations shortlisted to receive the cash award and shoppers are being invited to head along to Tesco in Douglas during March and April this year to vote.
Tesco teamed up with Groundwork to launch its community funding scheme, which sees grants of £5,000, £2,000 and £1,000 – all raised from the 5p bag levy – being awarded to local community projects.
Manx BirdLife's "Help us watch out for Manx birds" project is designed to enable people to send in their bird sightings from around the island using a novel online reporting system. The more sightings that are sent in, the better Manx BirdLife can monitor the state of our wild birds. Many species are in trouble and the more information that is gathered, the better the charity will be able to formulate plans to help endangered Manx birds and their habitats.
Neil Morris, Managing Director of Manx BirdLife said, "We're delighted to receive support from Tesco Bags of Help initiative. We're looking forward to Tesco customers voting for us in the Douglas store. The funding we receive will make a very real difference to our work of collecting information about vulnerable and declining birds in the Isle of Man."
More about the project: 'Help us watch out for Manx birds'
Manx BirdLife urgently needs your help to gather information about our wild birds and to understand what needs to be done to protect them and save species at risk of extinction on the island.
A healthy island for wild birds means a healthy island for us all. Yet our birds are in trouble. Loss of habitat, changing land use, pollution and increased disturbance are reducing their numbers and diversity.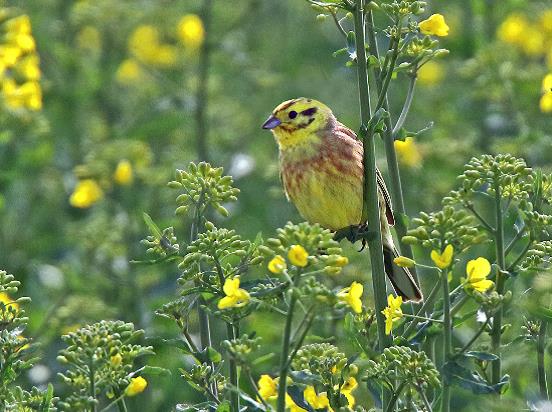 Species such as Yellowhammer, Tree Sparrow, Curlew, Lapwing, Arctic and Little Terns are at risk of being lost, perhaps forever, as Manx birds.
Improving our ability to monitor wild bird populations will help us understand what must be done to save them. Many people already help Manx BirdLife to gather information about the types and numbers of birds on the island. Experts, amateurs and novices alike send us their bird sightings, yielding valuable insight on the state of our island environment. We must continue to gather this information to guide landowners, government, local communities, conservation organisations and others who work to improve the fortunes of our wild birds.
But the way we gather this information and the technology we use urgently need updating.
Firstly, we need to make it easier for everyone to tell us what they have seen. We'd like to offer an online reporting
system that works on today's popular devices - PC/laptop, iPad, phone. And we'd like to be able to give real-time
feedback on what's been reported, thereby encouraging greater participation in this valuable form of 'citizen science'.
Secondly, we need to upgrade our out-of-date database systems so we can efficiently record the information we
receive - and analyse it to identify the problems in order to decide on the actions needed to save our birds.
By voting for Manx BirdLife during Tesco Douglas' Bags of Help initiative throughout March and April, you'll be helping us to offer better ways for people to report what they've seen. You'll be giving us better tools to analyse the information we collect. And you'll be helping us to create action plans to help species most at risk.
So please help us to watch out for Manx birds.
Vote for Manx BirdLife instore in Tesco Douglas during March and April. After all, creating a better island for our birds will mean a healthier island for us all.