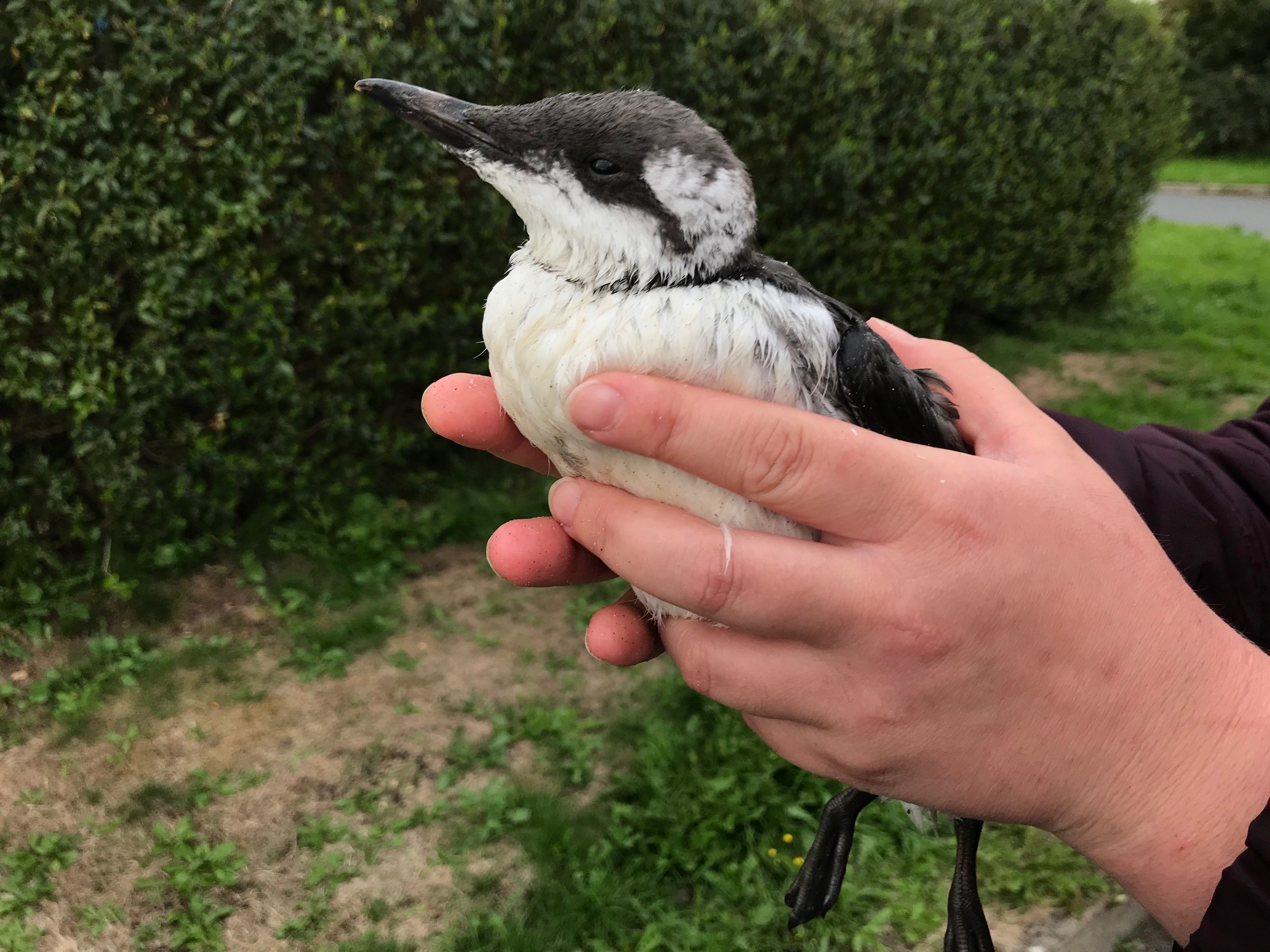 Now is the time of year to keep an eye out for stranded seabirds along our shorelines.
With the exception of Shearwaters and Fulmars, this year's young seabirds have now left their Isle of Man nests. Many will have been chaperoned far out to sea by their parents in order to escape the attentions of marauding coastal gulls and to learn how to fend for themselves.
Young seabirds especially are prone to starvation and disease. Surviving their first autumn and winter will be the biggest challenge of their lives.
Sadly, some don't learn quickly enough how to fend for themselves and sometimes there is little food to be found when it is most needed. In a starved and weakened state, they can quickly succumb to disease.
Storms are another very real danger at this time of year, and weak young birds can quickly become disoriented, soaked, battered and bruised.
Finding a stranded seabird
Weakened and ill birds are often driven by winds and currents onto our shorelines. Many will perish. But there is hope.
If you find an injured or sickly-looking seabird stranded on the shore - Guillemots, Razorbills and Kiitwakes are among the most frequent casualties - there is a chance it can be recuperated (dried, fed, cleaned, given medical attention) and released back into the wild once it has had a chance to regain body condition and strength.
Manx Wild Bird Aid can offer assistance and are well set-up to care for stranded seabirds. They have the both the expertise and facilites to give a weak or ill seabird a second chance.
What to do
If you come across a stranded seabird, approach it from behind and carefully lift it off the ground away from the water's edge. Put it in a dry cardboard box with plenty of holes for it to breathe.
Call Rachel Jackson (Peel) on 07624 436830 or Barbara/David Glassey Cole (Castletown) on 07624 242777/473582 who will advise you on the best course of action. Further information and contact details can found on Manx Wild Bird Aid's Facebook page and web page.