By Neil G. Morris
Seagulls. Love 'em or hate 'em? Throughout history they have inspired folklore, poems, songs, stories, films and more. They have also invoked the ire of a few who misunderstand them; and for the unlucky fewer, they have stirred an irrational fear akin to that caused by snakes and spiders.
It's quite a few years since I spent my winter weekends studying seagulls. And I'm afraid I've forgotten more about how to identify the 50 or so different species of gulls in the world than I still remember! But motivated by current conversations about gulls and their place in 'our' world, here are some reflections on just a few of the world's gull species we can enjoy here in the Isle of Man and challenge ourselves to pick out from the regular Herring Gulls.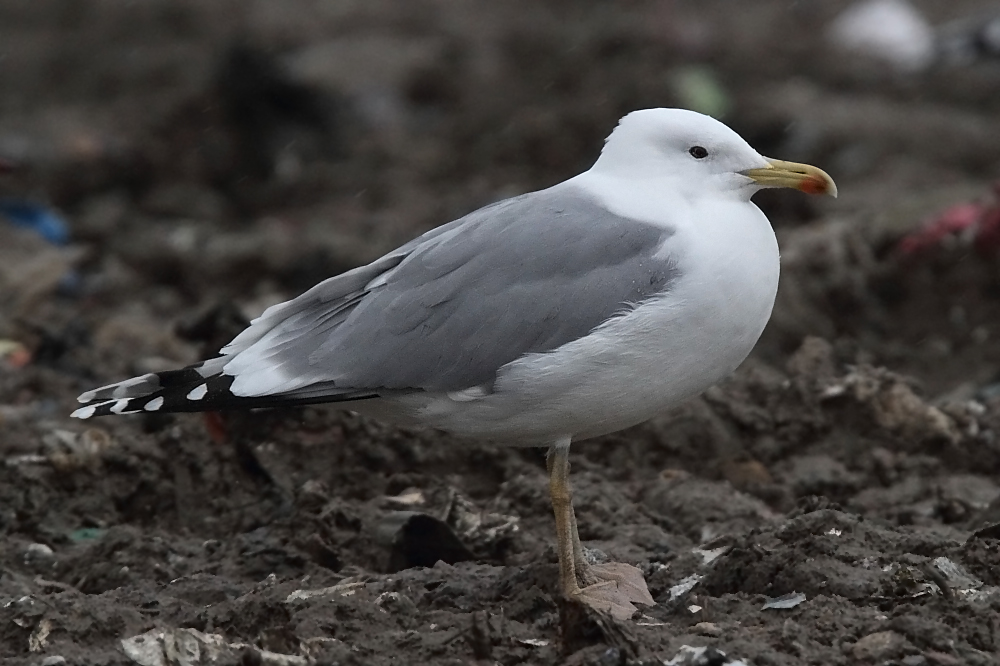 Caspian Gull
An eastern European species that had lurked undetected amongst our gull flocks until about thirty years ago when it was finally recognised as Europe's newest gull species. Although now frequently seen in the UK, it has not yet been proven to occur in the Isle of Man. Doubtless it is here somewhere. So it's one to watch out for!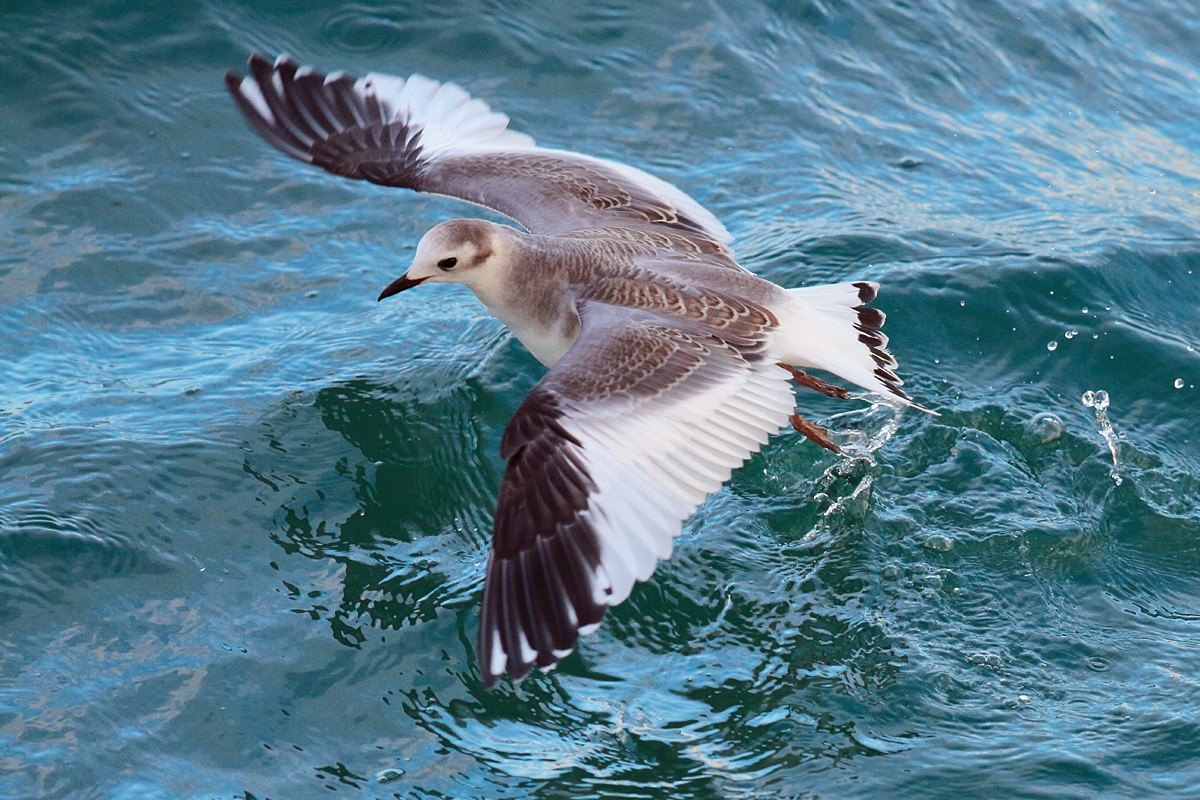 Sabine's Gull
A diminutive but hardy gull that nests in the high Canadian Arctic and winters in the oceans of the southern hemisphere. Fierce autumnal storms have occasionally blown migrating birds to the Island's shore, however it remains preciously rare here.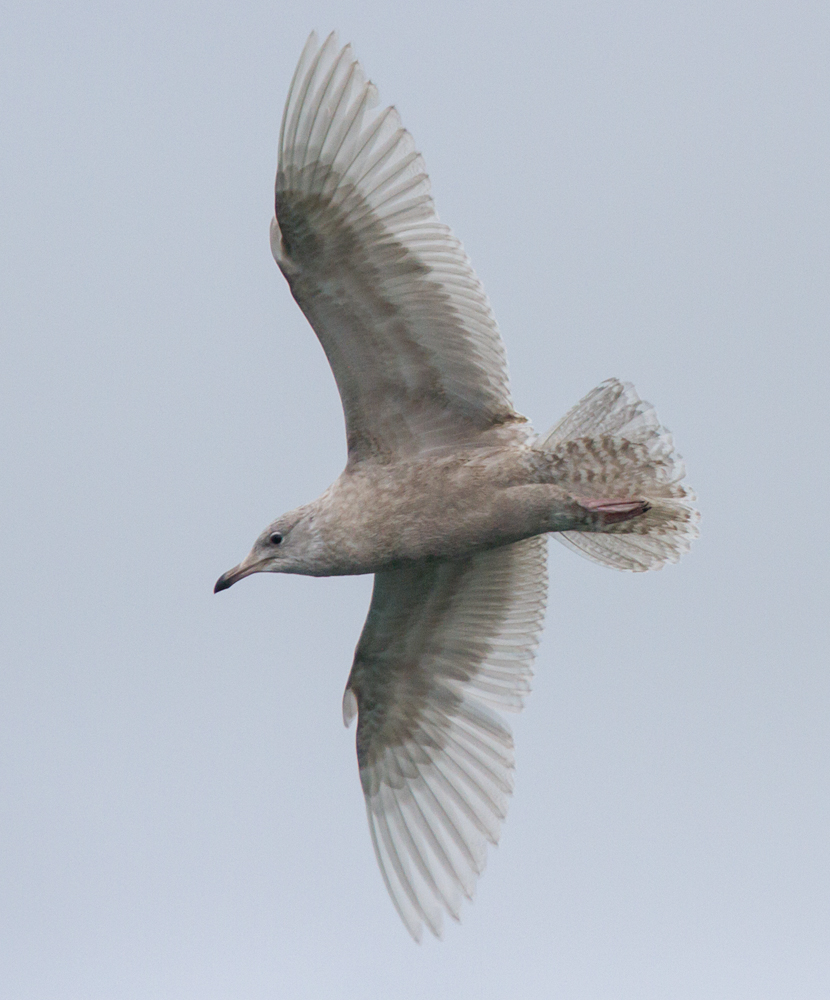 Iceland Gull
Despite its name, this species' nearest breeding grounds are in Greenland! But as its name also suggests, it is a harbinger of icy northerly winter winds. And as you'd expect, being an arctic gull it is one of the whitest of the gull species; though young birds like this one are recognisable as being more ivory in colour and speckled. One or two are seen most years in the Isle of Man.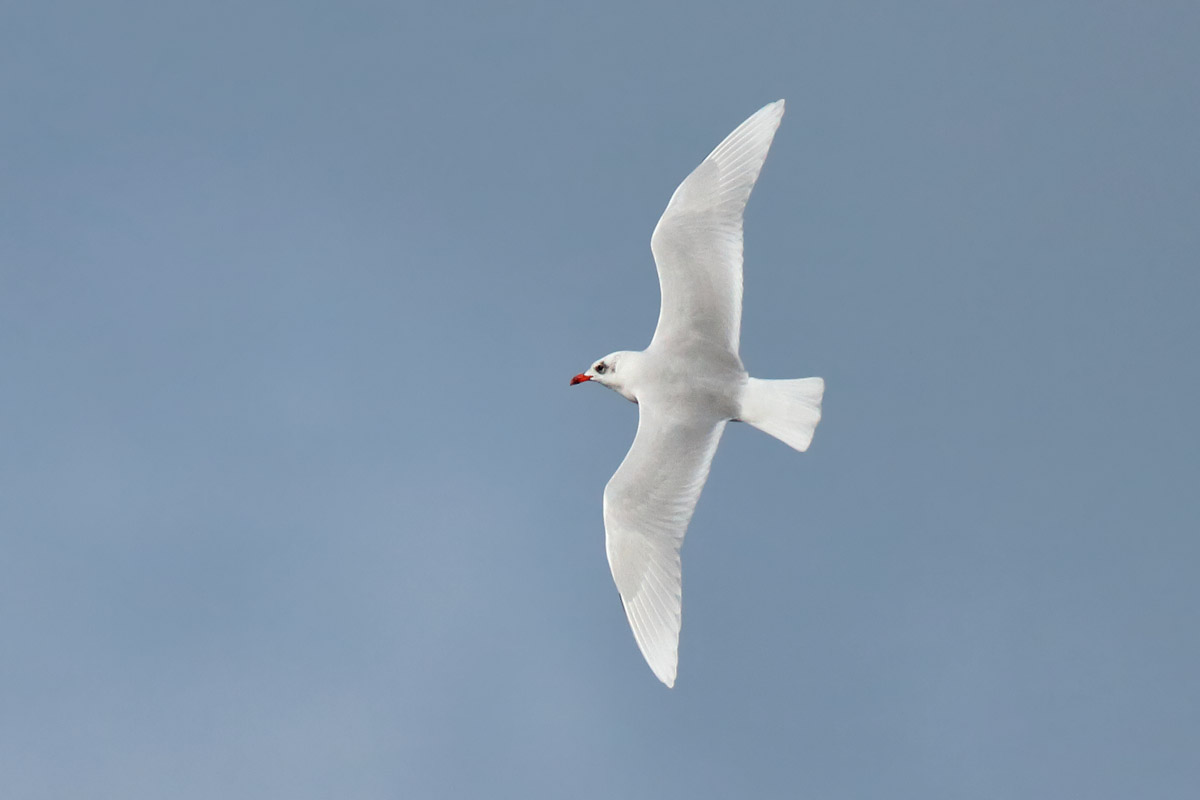 Mediterranean Gull
By contrast, here's a species of warmer climes (although in this image it's looking decidedly 'Fox's Glacier Mint'). It's a species that is bucking the downward trend, spreading north and westwards throughout Europe. It has recently colonised southern Britain and can occasionally be found on the Island's beaches. It is, perhaps, an indicator of climate change. One day, perhaps, it might even nest here.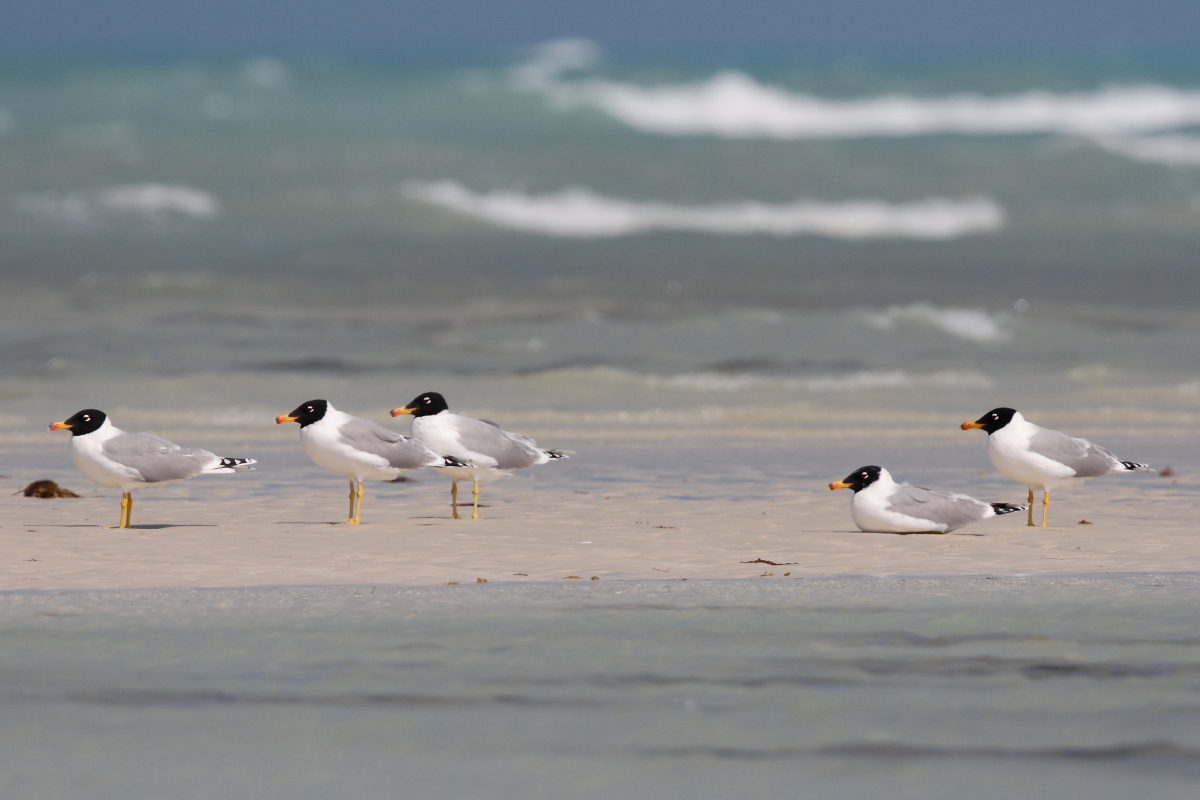 Great Black-headed Gull
The world's largest - and to many - most handsome gull. A real birders' gull! Should one of these turn up on the Isle of Man, it would certainly boost our economy for a few weeks with several thousand birdwatchers being sure to travel here to see it. A real prize, with only one historic record for the British Isles and Ireland. If you find one, please tell me!
Lesser Black-backed Gull
Smaller, darker and more elegant cousin of our commonest gull, the Herring Gull. 'Lesser blacks', as they are known, breed in the Isle of Man in small numbers. They are a migratory gull, spending the winter in Iberia and northern Africa, returning to the island from March onwards.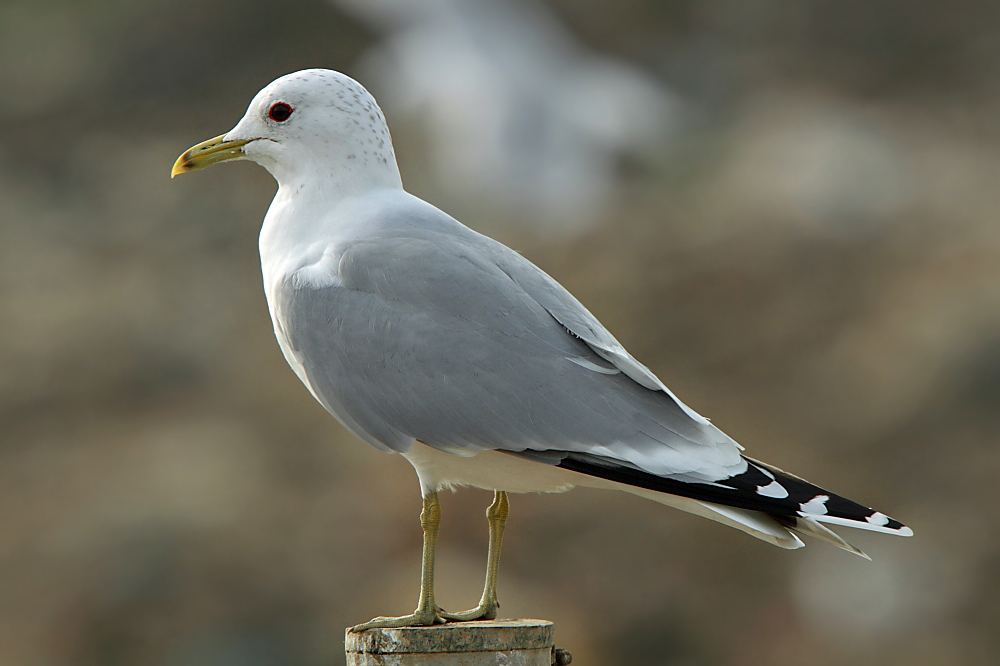 Common Gull
Certainly not common here on the Island, just a few pairs attempt to nest each summer. Smaller and, dare I say it, cuter than Herring Gulls, they really are an endearing bird when you get to know them. I once spent a few days in their midst in Finland where they were so tame and oblivious to people that they even walked over my feet while performing their courtship rituals.
Kittiwake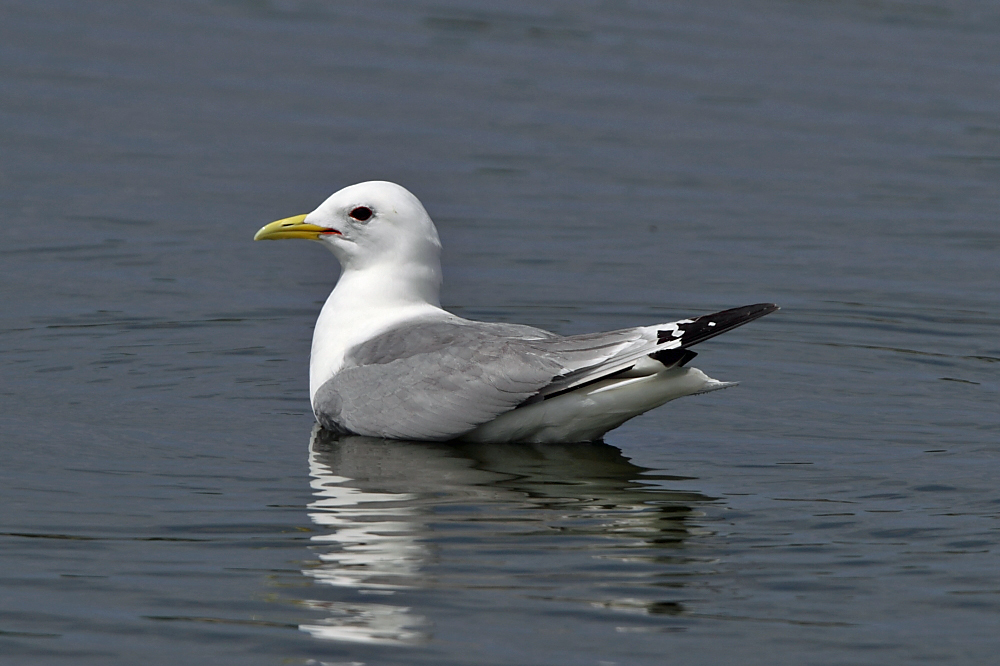 Onomatopoeically named, this species is a familiar sight around the Island. In the south, the Sugarloaf and adjacent cliffs throng during the summer to the sound of more than five hundred breeding pairs of this colonial nester. Highly pelagic (ocean-going) during the winter, they are extremely sensitive to man's over-exploitation and despoliation of the oceans.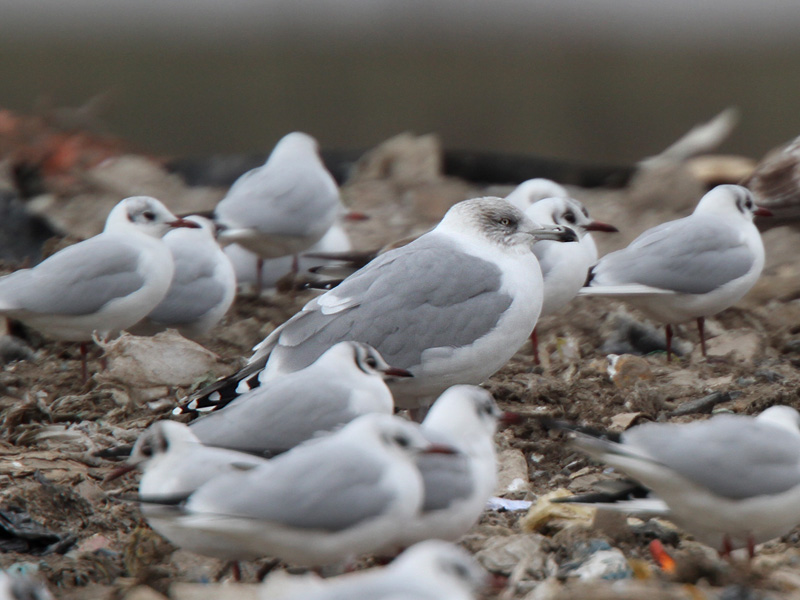 Dunno!
Gulls are notorious for their variability. Regularly, birds are seen that defy identification. Whether through variation within species, genetic fault or through hybridisation, some gulls just cannot be pigeon-holed (sic). Here's one that is just plain peculiar!
And finally...
Of all gulls I've seen on the Isle of Man, this is my favourite. A real arctic brute, the Glaucous Gull. This is the bird you'll see in wildlife documentaries standing on (and tearing at the blubber of) the seal carcass that's been put out on the ice floes to attract Polar Bears. This individual was seen in Peel Harbour. It's just made for the arctic, as was the weather that cold Peel morning it was spotted a few winters ago!