Manx BirdLife's Managing Director, Neil Morris, and Education Officer, Michelle Storton, will present an update on the charity's activities over the past twelve months.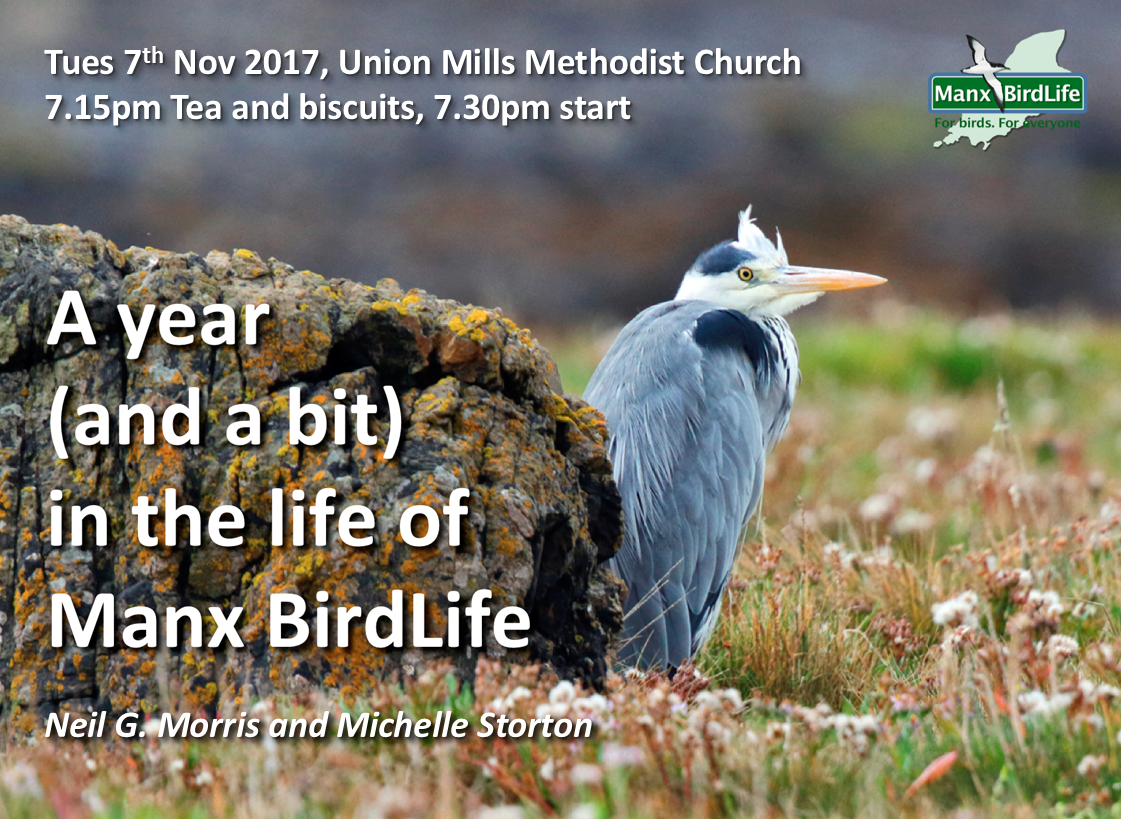 When: Tuesday 7th November 2017
 Where: Union Mills Methodist Church Hall, Isle of Man
 Time: Tea and biscuits from 7.15pm, Presentations start at 7.30pm
On the agenda will be conservation projects, education activities, news of a novel bird reporting system for the Isle of Man and much more. There'll also be a Q&A session so you can discover more about Manx BirdLife and its role.
The event is organised by the Manx Ornithological Society and is open to all: to members, guests and friends of the Society and Manx BirdLife, and to anyone interested in Manx birds, their conservation and birdwatching.
There's no need to book and admission is free.
We look forward to seeing you there!