Manx BirdLife is the delighted recipient of a large donation of optical equipment made by Mr John Harding and family, on behalf of Mr Harding's late brother, David.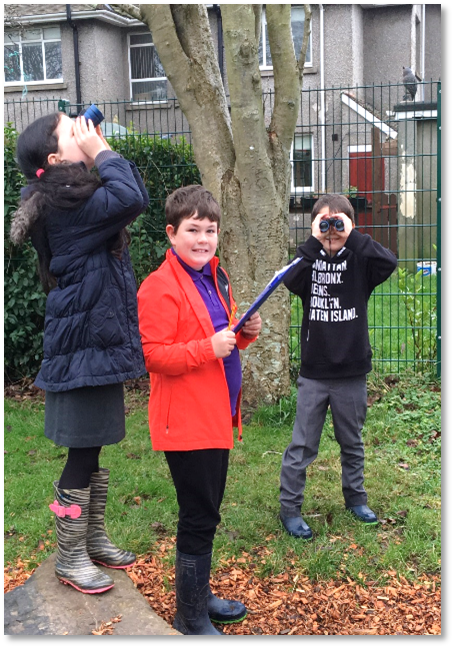 David Harding was a lover of the countryside, birds and conservation, and ran an optical business, Countryside Optics, as an extension of his passion. David passed away in 2014 and the family has donated the business' stock of binoculars, telescopes, tripods and other optical equipment to Manx BirdLife for education purposes.
David's brother, John Harding, said "David would be thrilled that his business legacy is being used to further the education of young people on important conservation issues and helping to promote a love of the outdoors and the wildlife to be seen there", adding "Manx BirdLife shares David's passion for the outdoors and the family are delighted to be able to help the charity's aims in this way."
Neil Morris, Manx BirdLife's Managing Director, gave warm thanks to the Harding family, "Keeping young people connected to their natural environment and nurturing their wonder and appreciation of the wild birds and other creatures that make up our planet's life support system has never been more important or urgent. The Harding family's generous donation will help Manx BirdLife to bring many more young people closer to our island's birds and other wildlife."
Manx BirdLife's education programme for children of primary school age is led by Education Officer, Michelle Storton, and is supported by the Scheinberg Family.
Last academic year, the programme staged more than eighty activities with more than two-and-a-half thousand young people participating across the island.