Manx BirdLife has welcomed an initiative by Pete Hadfield of Isle of Man professional IT Services company Skanco to provide much-needed nesting opportunities for House Martins – a species of bird that is rapidly declining across its range.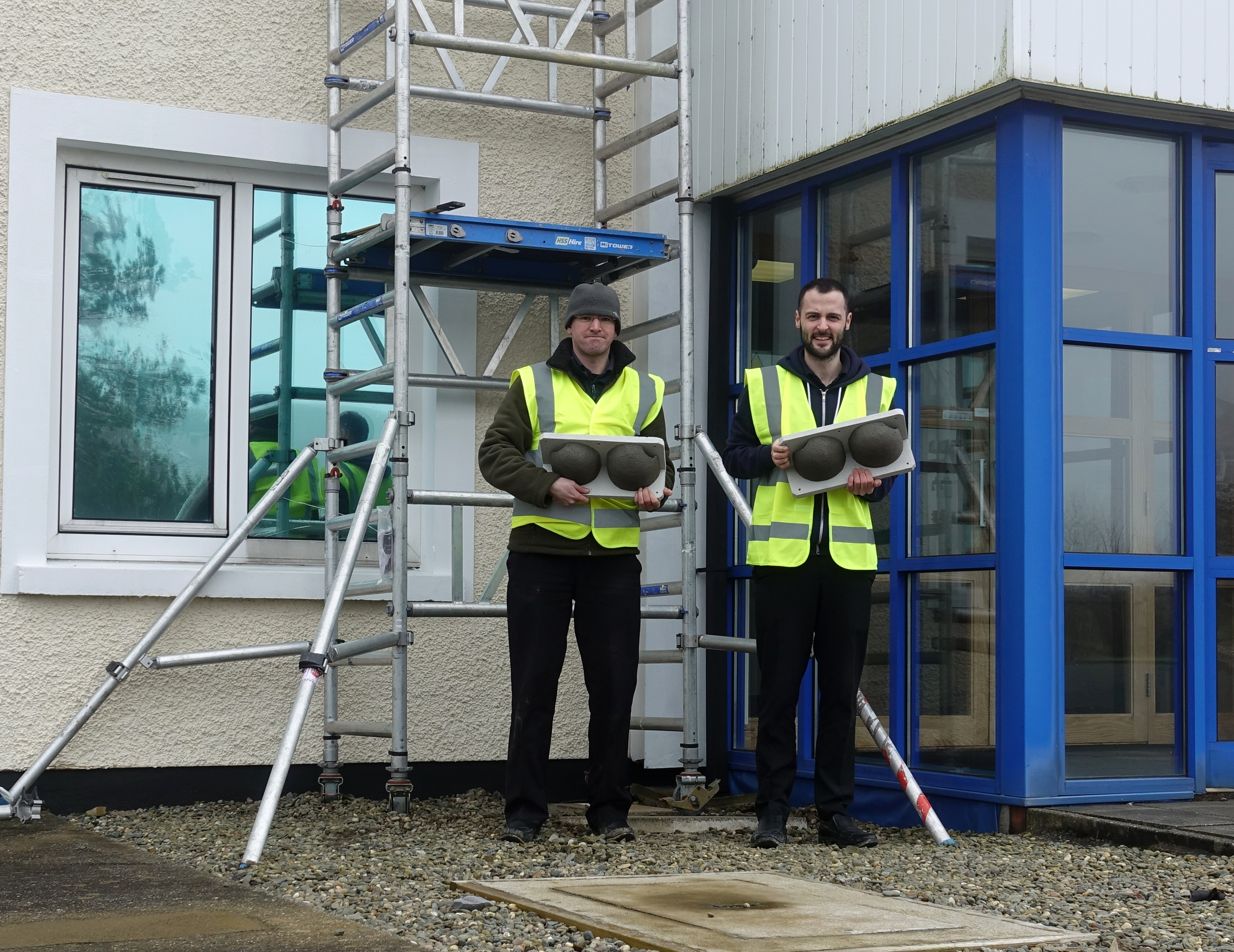 The project involved putting up four artificial House Martin nestboxes on SKANCO's Business Continuity building within Isle of Man Business Park, Braddan.
The migratory House Martin (scientific name Delichon urbicum) is a member of the Swallow family. It breeds across Europe including the Isle for Man.
Summer migration underway
House Martins have already been seen arriving back on the Island this spring, having made the long, arduous journey from their wintering grounds in sub-Saharan Africa. The species is Amber-listed as being of conservation concern due to a 50% decline in its population over the past four decades.
There are several reasons for the species' decline. Among these is the reduction in the insects on which it feeds, caught acrobatically on the wing.
Just as significant has been the loss of nesting opportunities. House Martins originally nested on cliffs and in caves, but took to nesting on man-made buildings. The design and materials used in today's modern buildings offer poorer and fewer nesting opportunities.
The House Martin's cup-like nest is built under the eaves of buildings. It takes up to 10 days to construct from more than 1,000 beak-sized pellets of wet mud. As well as fewer and fewer places close to nesting sites where suitable wet mud can be found, the birds are unable to make their nests cling to the materials (such as plastics) from which modern soffits and fascias are now typically made. These materials also radiate more heat making life unbearable for parents and young in any nests that do manage to stay up.
Giving House Martins a helping hand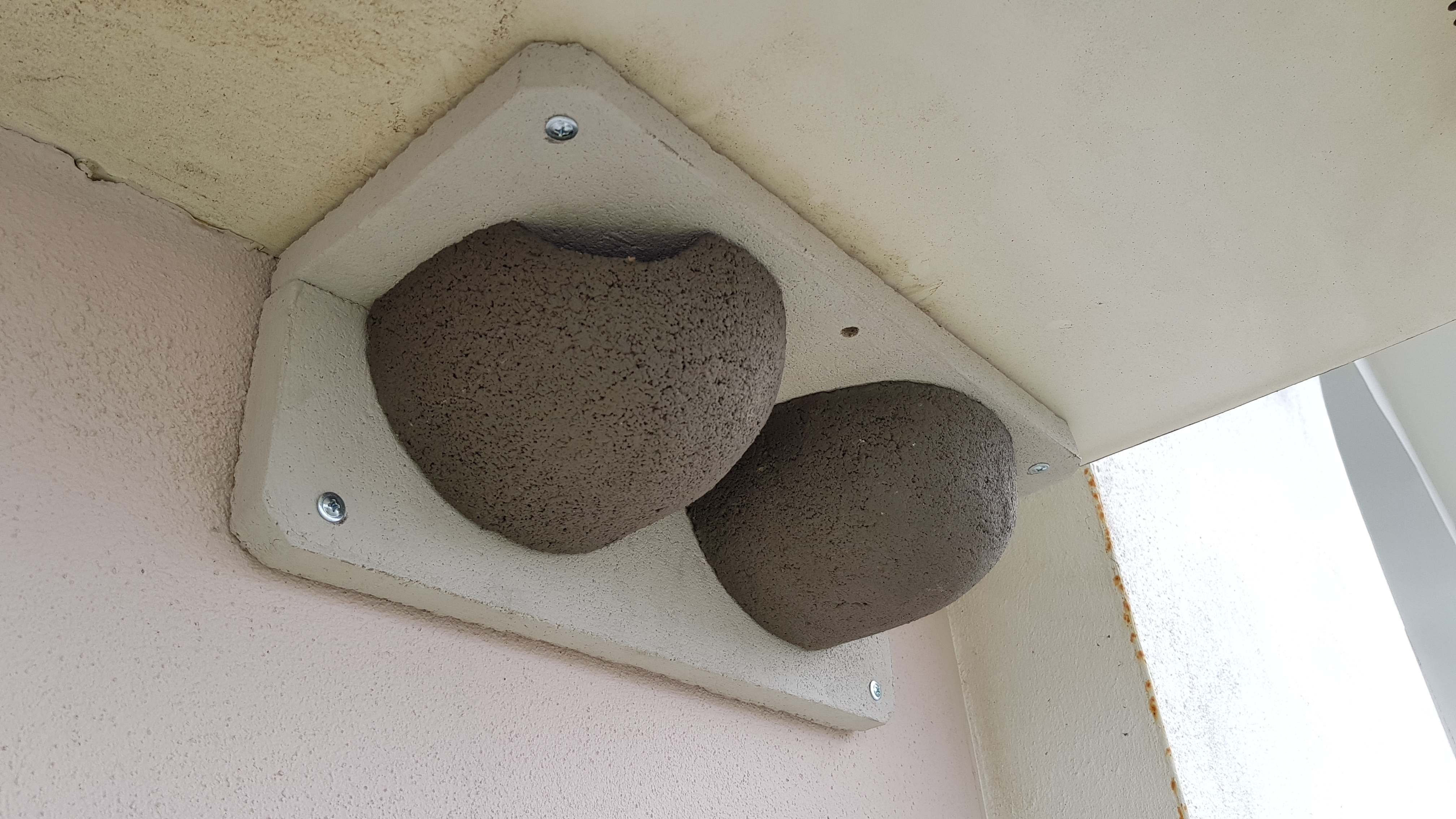 Installing artificial nestboxes – which are readily available from many retailers – is a wonderful way to provide much-needed homes for this familiar yet endangered bird.
Project leader Pete Hadfield said, "It's important that everyone does their bit to help birds and other wildlife that are struggling to adapt to the modern world. Here at Skanco we shall be watching to see if our nestboxes attract nesting House Martins this year. If successful, we hope to do more in the future."
Neil Morris, Managing Director of Manx BirdLife added, "We applaud Pete for his initiative and Skanco for supporting this great project. It really doesn't cost the earth to try to help and we look forward to more people and companies across the Island following this example. House Martins, Swifts and Swallows are all in trouble and urgently our help. Providing nestboxes and leaving access open to barns and other buildings for such birds will be of great benefit."