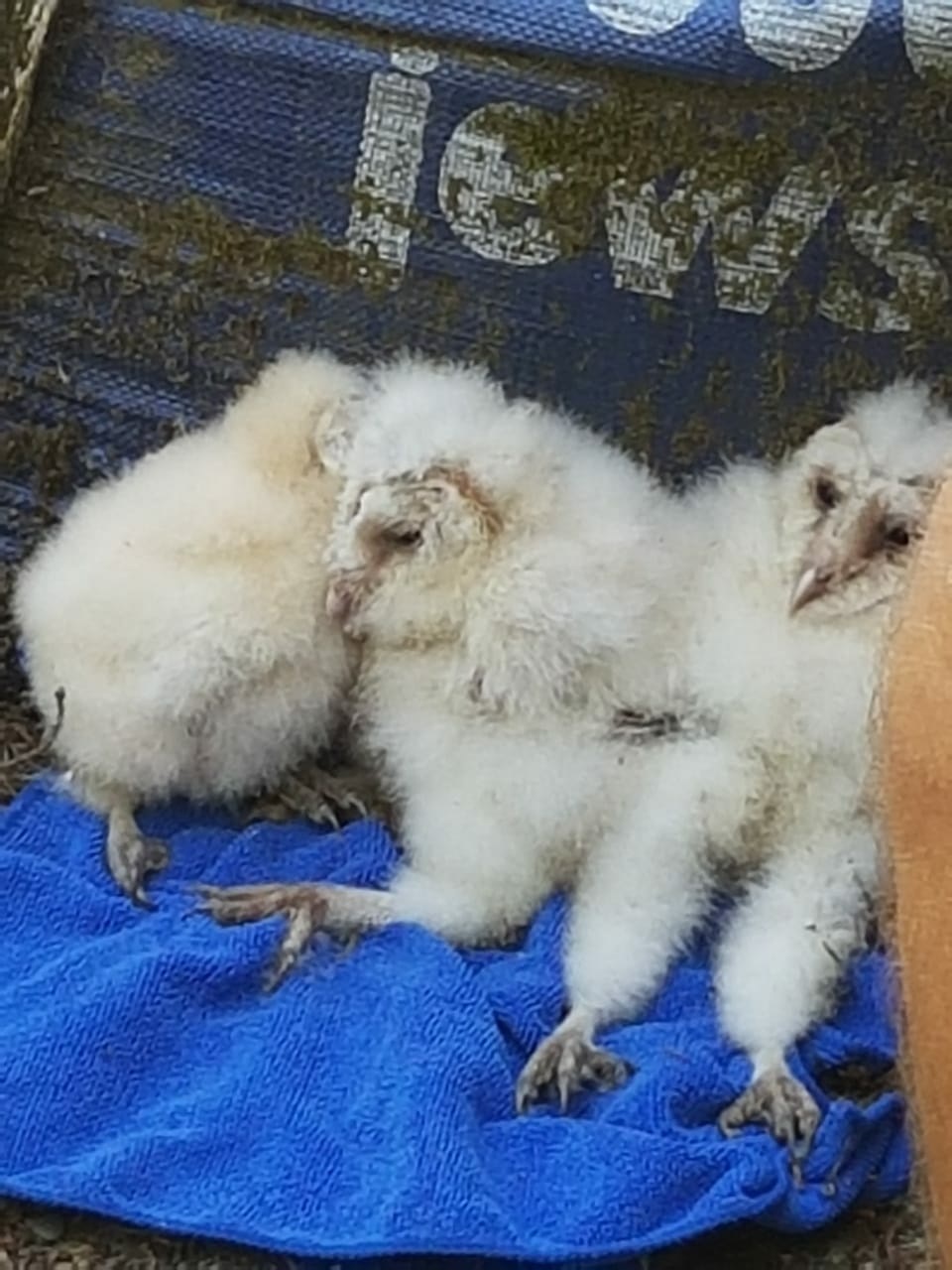 If you haven't already seen it, Manx BirdLife is streaming live video of a family of Manx Barn Owls from a secret location somewhere on the island.
The feed can be viewed at http://manxbirdlife.im/manx-birds/owl-cam/, along with an archive of images and clips plotting the family's activities over the past seven months.
Earlier in the year, mum and dad produced a clutch six eggs, of which five successfully hatched. For reasons unknown, the first laid egg failed to hatch.
It is often the way of nature to be cruel to be kind – and two of the sibling hatchlings died at a very young age. We believe they might have been eaten by their elder siblings – nature's way of recycling the food and nutrients that had been so hard-earned by the parents and of ensuring the survival of the fittest individuals.
As of today, three healthy raucous siblings remain. Thanks to the landowners and our fully licensed project team, these 'three amigos' now sport scientific rings on their legs.
The rings will help us to identify the three youngsters as they grow and hopefully one day start their own families. The information gathered will provide valuable insight to the survival and movements of the island's enigmatic Barn Owl population.

We remain grateful to Sure for its
continued support of this exciting project.