It's been another eventful summer in the Manx Barn Owl household. Since early spring, Manx BirdLife's owlcam has been bringing live pictures to our screens of family life in the famous Barn Owl nest box, located at a secret site in the Isle of Man.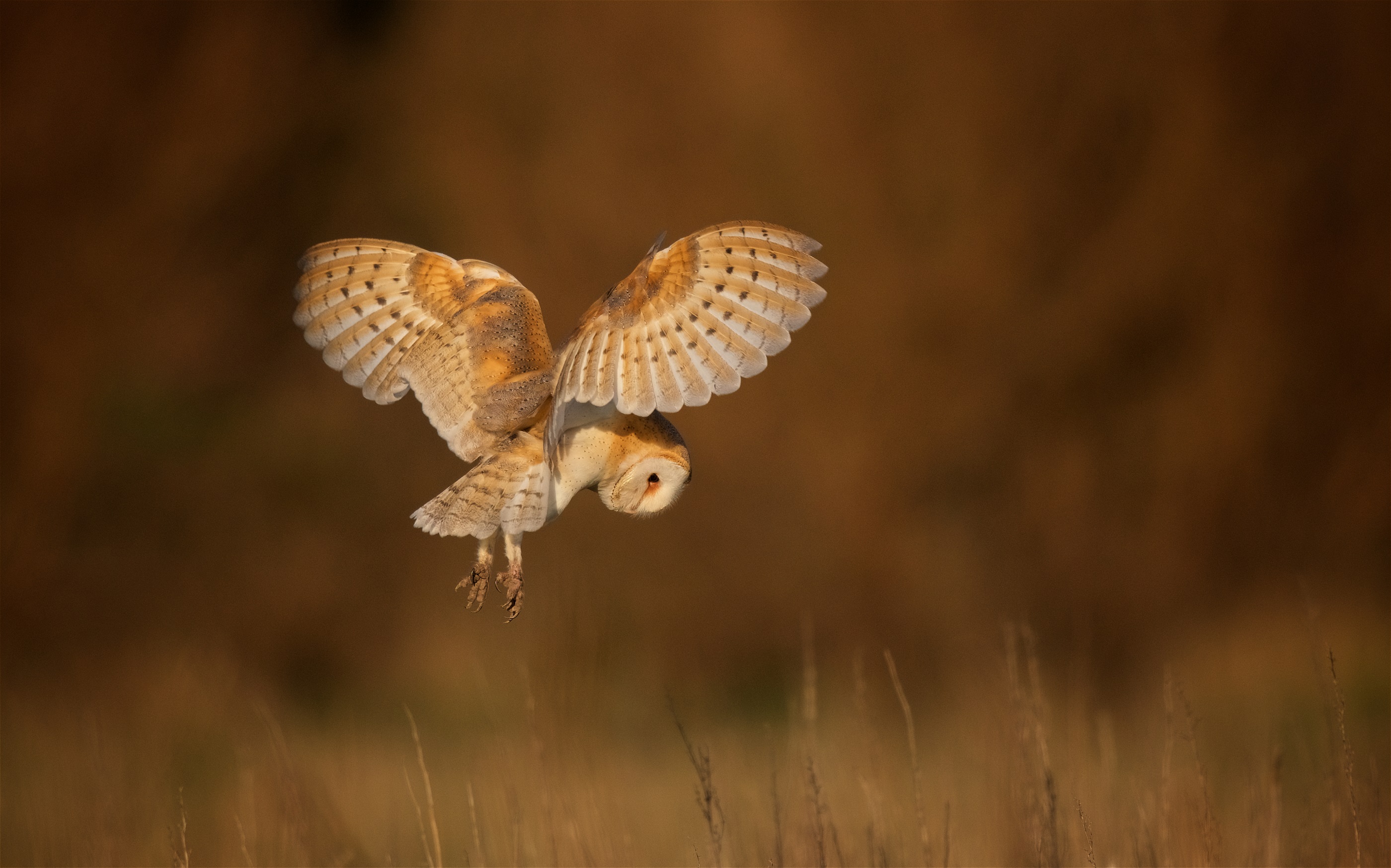 After overcoming an attempted nest box takeover by a pair of stick-yielding Jackdaws, by April the adult owls had settled down to nest.
In early April the first owl egg was laid. Within a fortnight, the clutch had grown to six. Just over three weeks later, the first hatchling was greeted by hundreds of delighted owlcam viewers. After just another two weeks, the nest box held the full flush of six fragile hatchlings.
Sadly, by the second week of June, only three of the hatchlings survived. Three chicks had died and, probably, been consumed their older siblings. It is often the case that the smaller hatchlings are sacrificed for the benefit of the older, bigger chicks. It's nature's insurance plan – producing lots of eggs, but with the number surviving being dependant on how many mouths the parents can successfully feed. And it seems to work – because the three remaining nestlings have grown quickly and their feathers look to be well developed.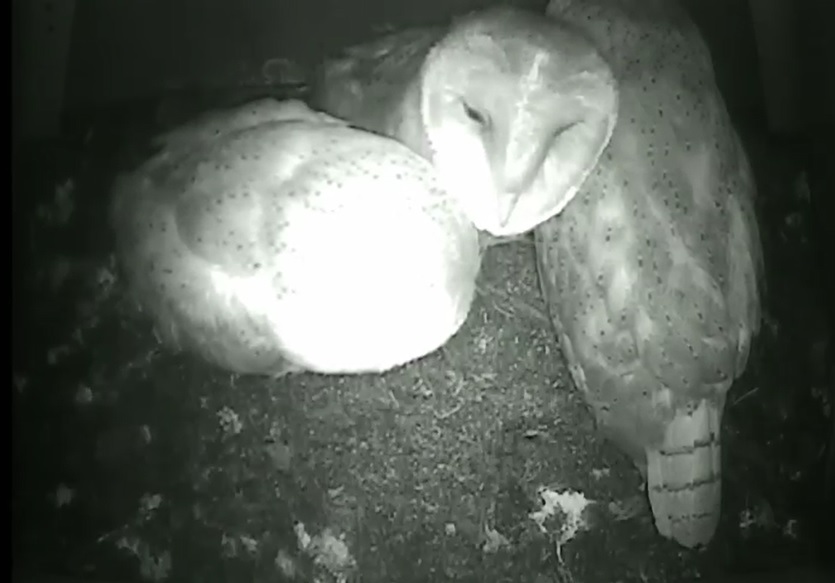 The three surviving owlets have been stretching their wings and jumping about practising their aerial manoeuvres. Any day soon they will be leaving the nest box for their first night-time sorties, learning to fly and acquiring their hunting skills. For a week or more, they'll continue to return to roost in the nest box during the daytime.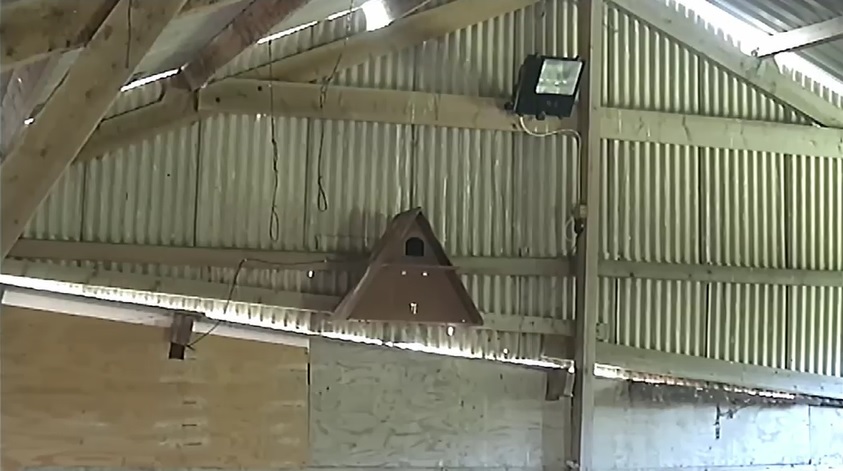 Earlier in the season, the Manx BirdLife team installed a second web cam outside the nest box. This will give excellent views of the young birds coming and going from the nest box, before they finally leave for good to make their own way in life.
Manx BirdLife remains grateful to the landowners, Adam Denard, Mike Howland and the project's sponsor, Sure IOM.