About Manx BirdLife
Manx BirdLife, 35 New Road, LAXEY, Isle of Man IM4 7BG
enquiries@manxbirdlife.im | Tel +44 (0)1624 861130
Patrons His Excellency Lieutenant General Sir John Lorimer KCB DSO MBE and Lady Philippa Lorimer MBE
Trustees R. A. Jeavons (Chair), N. G. Morris (Company Secretary), W. E. Teare
IOM Company No. 087312C | IOM Registered Charity No. 711 | Est. 1997
Registered Office 6th Floor Victory House, Prospect Hill, Douglas, Isle of Man IM1 1EQ
Manx BirdLife is the wildlife conservation charity based on the Isle of Man working to protect the island's wild birds and the habitats on which they depend.
Founded in 1997 under the name 'Manx Bird Atlas', the charity changed to its present name in 2008. Through strong partnerships with the Manx Ornithological Society (MOS), Manx Wildlife Trust (MWT), the Royal Society for the Protection of Birds (RSPB), the Isle of Man Government and others, we use scientific research, best practice conservation, education and advocacy to achieve our goals.
Making a difference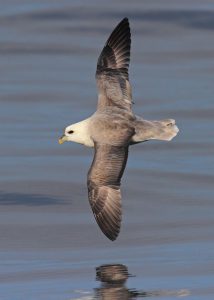 Birds are such a vibrant presence in our countryside and a vital contributor to the world's ecosystems. Yet everywhere, birds are in decline. Manx BirdLife is working to sustain the abundance and diversity of wild birds on the Isle of Man through:
Surveys and censuses: Monitoring the diversity and abundance of bird populations, especially breeding populations and productivity.
Conservation projects: Working with partners and landowners to develop action plans that deliver significant, sustainable benefits for species of concern.
Citizen science: Asking the island's residents and visitors to record their observations and inviting participation in regular programmes such as the Isle of Man Garden Birdwatch.
Consultations: Advising private, commercial and government parties on the environmental impact of building and other developments on the island.
Giving a voice to wild birds: Engaging with decision-makers and influencers in the public and private sector to promote the value and interests of wild birds and their habitats.
Publications: The seminal Manx Bird Atlas (Ed.1) documents the distribution of breeding and wintering birds during 1998-2003. Since 2006, we have been compiling data for the second, comparative edition (due 2017).
We depend on your support
As a charity, Manx BirdLife depend's on donations and the selfless work of volunteers to achieve our objectives. Without these, the prospects for the island's wild birds and their habitats would be greatly diminished. We believe future generations should be able to enjoy the diversity and numbers of wild birds that we are able to enjoy today, nothing less. Please take a look at how you can support our vital work. Thank you.