(Republished with permission from BirdGuides https://www.birdguides.com/news/cause-of-blue-tit-deaths-identified/).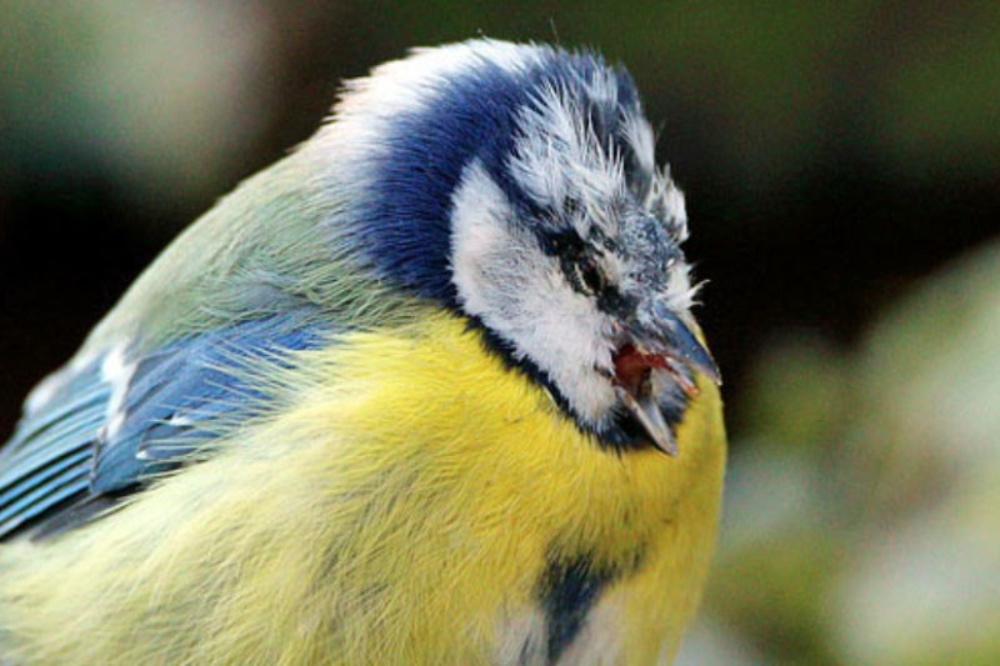 The mystery behind thousands of Blue Tit deaths in Germany in recent weeks has been solved, according to conservation group NABU.
The cause has been confirmed by scientists as the bacterium Suttonella ornithocola, which causes pneumonia in affected birds. This bacterium has only been known since 1996 and was first described from Britain.
A remarkable number of sick Blue Tits has been reported across Germany since the beginning of March, particularly in the west of the country. Many of these go on to shortly afterwards. At the beginning of April, NABU began to ask the German public to report suspected cases using an online form and, as of 21 April, 13,800 cases had been submitted in a 12-day window, affecting around 26,000 birds.
Suttonella ornithocola almost exclusively affects tits, especially the smaller species, of which Blue Tit is by far the most common in German (and wider western European) gardens. However, it is suspected that Coal, Crested, Marsh and Willow Tits are all likely to be affected, although not as acutely – in part due to their lesser affinity for visiting feeding stations. The larger Great Tit appears less affected by the pathogen. It is harmless to humans.
Diseased birds are mostly observed in the vicinity of feeding stations in gardens and stand out because they no longer react to the surrounding environment. Affected Blue Tits that died shortly afterwards have been observed to sit apathetically and fluffed up on the floor, making no attempt to escape when humans approach.
Other symptoms of the disease include breathing problems, parts of the head feathering appears damaged and the eyelids may appear stuck together. Affected birds will no longer consume food and have been reported as unable to swallow.
NABU has been advising 'social distancing' for birds in recent weeks. More specifically, its guidelines now state that the public should stop feeding birds, or providing them with drinking troughs, in gardens in order to reduce transmission.
Response to the recent BirdGuides article on the initial outbreak suggested that this lethal event was not limited to western Germany; reports have also been received from The Netherlands, Belgium and, closer to home, at various localities in England.
If you have diseased birds in your garden that are showing symptoms consistent with those caused by Suttonella ornithocola, please report your findings to Garden Wildlife Health via their website, www.gardenwildlifehealth.org.