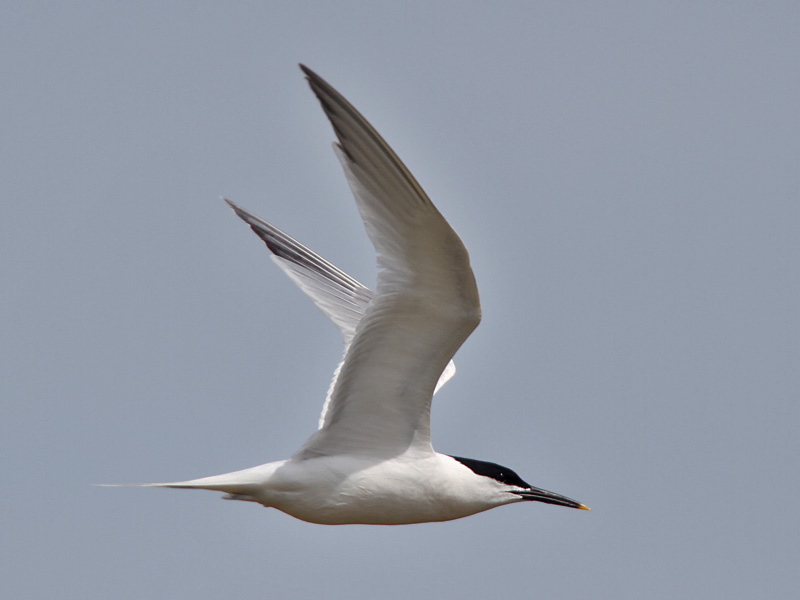 Everyone living in the Isle of Man is being encouraged to participate in World Migratory Bird Day on Saturday 8th May 2021. Join others from around the globe celebrating birds and nature. ''Sing, Fly, Soar – Like a Bird'' is the theme of this year's campaign aimed at raising awareness of migratory birds and the need for international cooperation to conserve them.
Birds unite our world; more than 40% of bird species – around 4,000 – migrate, and this coming weekend is the peak migration weekend.  Triggered by a need to breed, the birds that spend the summer with us have already started arriving.  Many come from wintering grounds in Africa, completing journeys fraught with dangers along the way. Swallows, House Martins and Cuckoos are all arriving.  Sandwich Terns are now fishing around our shores, having travelled to the Island from the Mediterranean Sea and the coasts of western and southern Africa. Soon Swifts will be arriving and zooming around overhead in their screaming parties, while Arctic Terns will be found on our shingle beaches having travelled here from the Antarctic!
To assist with the monitoring of all birds, including migratory birds, Manx BirdLife is encouraging everyone to participate in World Migratory Bird Day this Saturday by recording and submitting all bird sightings to http://manxbirdlife.im/sightings/submit/. Whether it be a Blackbird or Robin, or something far more exotic and rarer like the recent sighting of the European Bee-Eater, we are asking you to report them all.
All reported sightings will become part of Manx BirdLife's 'Global Big Day Team report'. Global birding's aim is to celebrate birds by participating in a variety of different ways, including citizen science projects.  Check out all the other teams from around the world participating in this valuable project, at https://globalbirding.org/global-big-day.
Manx BirdLife is passionate about community involvement in citizen science projects and runs the Garden Birdwatch Scheme for the Island. Data from this scheme and many other surveys over the last 20 years has helped shape conservation priorities – including the formulation of the new Isle of Man Red List which is due to be announced very soon.
Please report your sightings this Saturday via http://manxbirdlife.im/sightings/submit/ and be a part of a Global event helping bird conservation.
Contact
Michelle Storton Education Officer, michelle@manxbirdlife.im.