The exhibition of Manx BirdLife's detailed, bonze sculptured frieze by renowned artist Dave Tomlinson at the Manx Museum is coming to an end.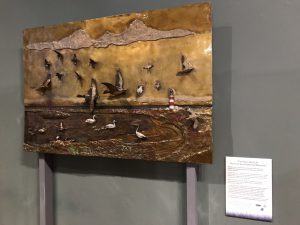 This display in the Natural History Gallery highlights Manx BirdLife's plans to develop the Point of Ayre National Reserve, where the frieze will eventually be permanently mounted. The frieze was kindly donated to Manx Birdlife by The Nunnery in Douglas.
The frieze can be viewed in the Natural History section of the Manx Museum in Douglas, open daily from 9.30am to 4.30pm, until 3rd January 2023.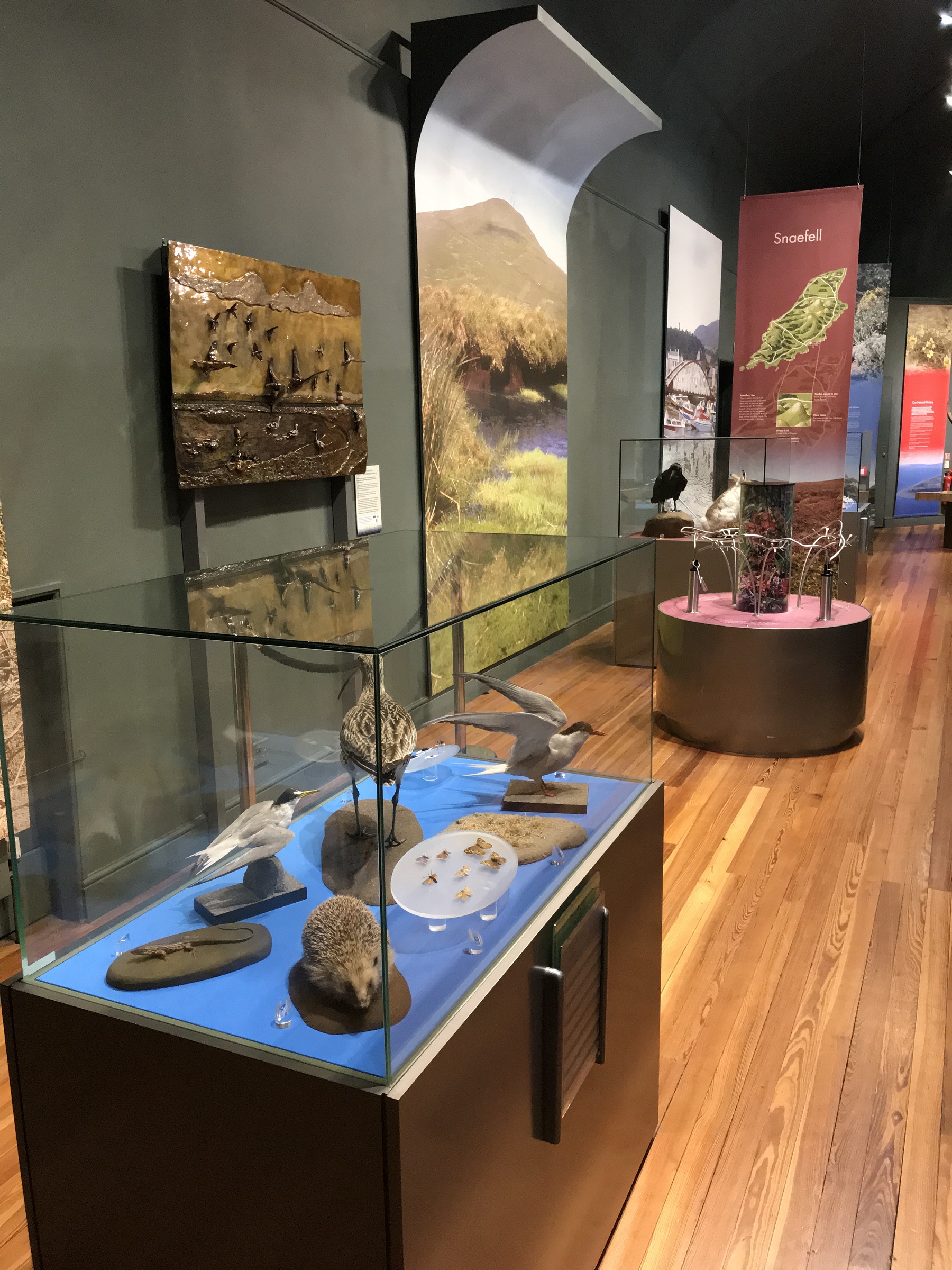 Manx National Heritage (MNH), which runs the museum, regularly works with Manx BirdLife and other conservation charities, helping to increase the impact of environmental advocacy.
MNH Curator of Natural History, Laura McCoy remarked, 'It has been wonderful to host this beautifully detailed sculpture in the museum and highlight the efforts of Manx BirdLife, as their work complements our own to help monitor and conserve the wildlife of our lovely Island'.
To support Manx BirdLife's important conservation work, please consider becoming a Friend, making a donation or leaving a legacy in your will. Find out more about Manx National Heritage by following this link.