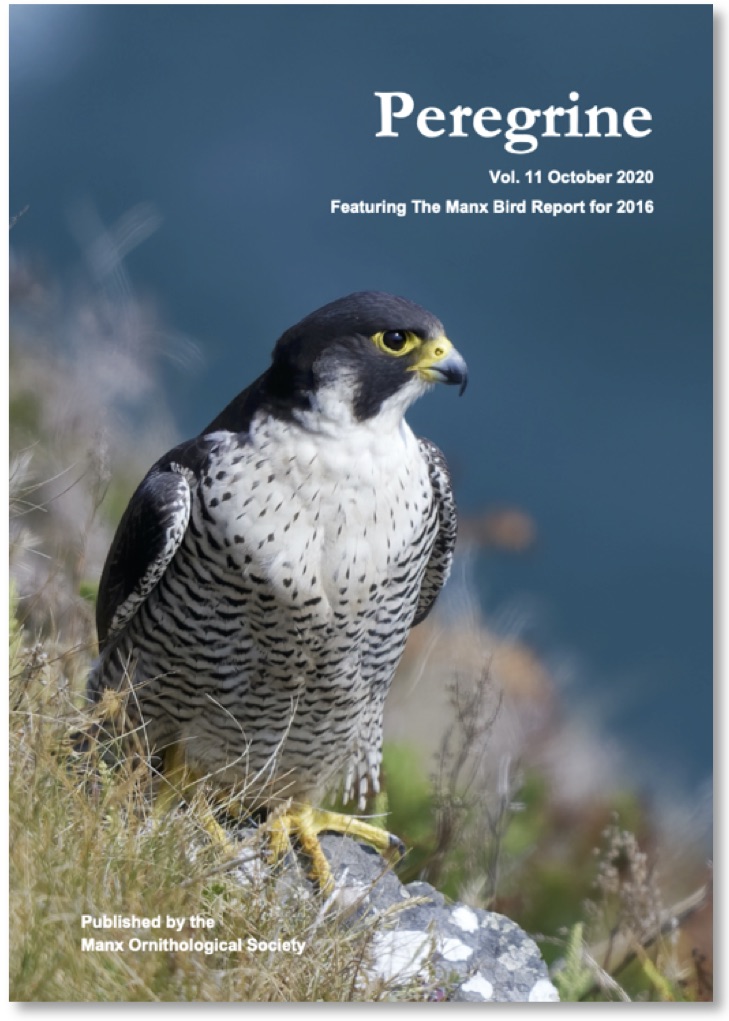 The latest edition of Peregrine journal (Vol. 11, Oct 2020) is now available.
The Manx Ornithological Society has given its journal a fresh look. With 122 pages, 38 colour pictures and a wealth of information and insights, this latest edition includes:
- The Manx Bird Report for 2016
- The Manx Bird List
- Manx Ringing Group Report for 2016
- Chough in the Isle of Man in 2016
- Red Grouse in the Isle of Man in 2016
- Dark-eyed Junco – a new bird for the Isle of Man
- American Golden Plover at the Ayres
- The first proven record of 'Continental' Cormorant in the Isle of Man?
- The Manx Butterfly Report for 2016
- Nathusius' Pipistrelle – a new bat species for the Isle of Man
Further enhancements are planned for the future, so this publication will compare with some of the best in the UK.
Chris Sharpe has recently taken on the role of Editor, following on from Allen Moore's many years of sterling effort. Chris is a long-standing member of the Society, author of the Manx Bird Atlas and brings to the role an extensive knowledge of the birds of the Island and further afield, having been Warden at Landsort Bird Observatory in Sweden for five years.
Peregrine is important for recording our Island's rich birdlife—and it also features natural history articles which further our understanding of nature conservation in the Isle of Man.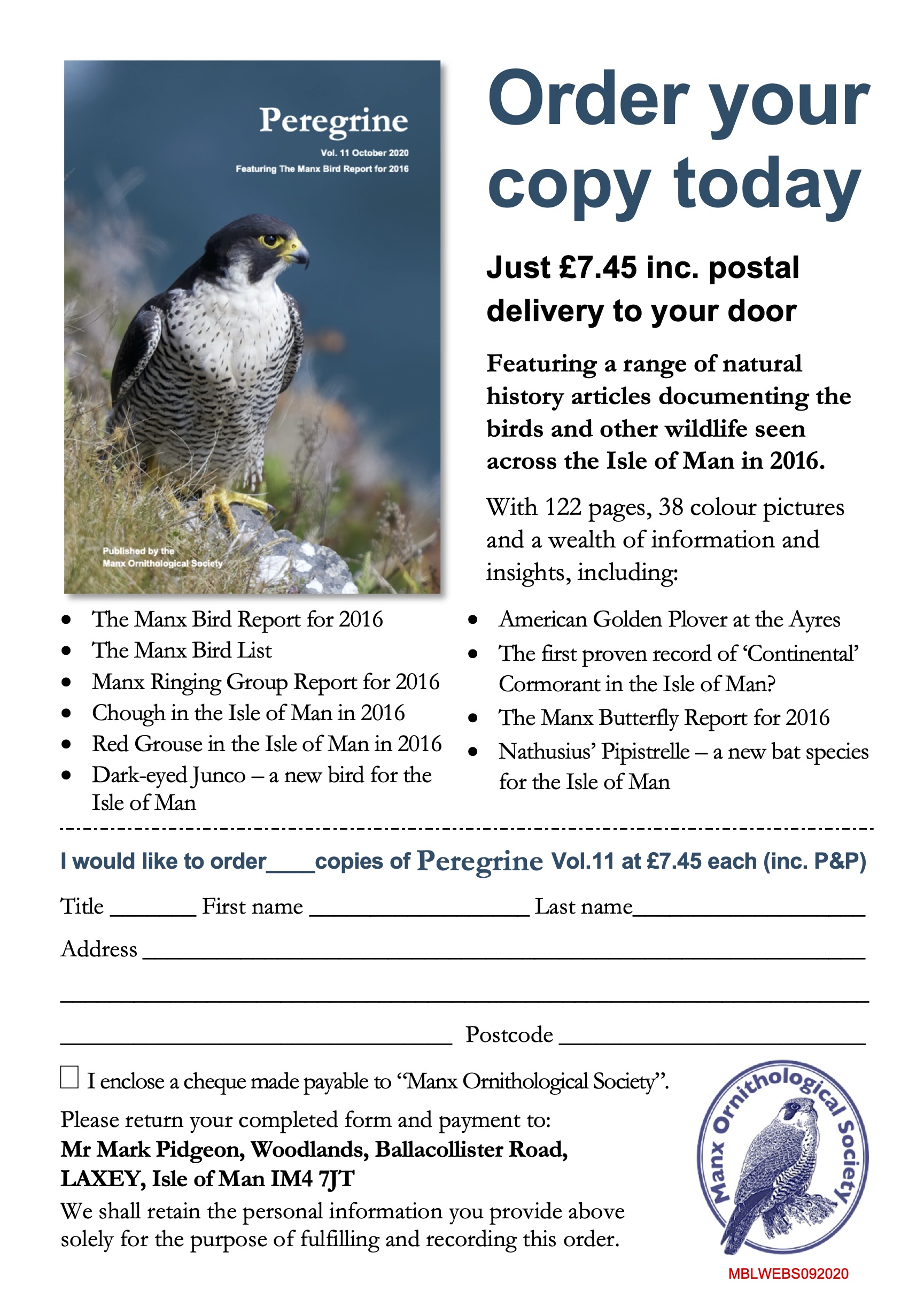 Get your copy!
You can purchase your copy at only £7.45 Inc. p&p, delivered to your door: simply download this order form. If you are attending the Society's evening events on the first Tuesday evening of each month, then as a member of MOS you can pay and collect your copy on the evening for just £5.50.
To get your copy posted to you, please return your coupon to Mark Pidgeon and if you need any further information contact either Chris Sharpe, Neil Morris or Mark Pidgeon (MOS Peregrine subcommittee).
The production of Peregrine is made possible thanks to a grant from Manx National Heritage, for which the Society is very grateful.