We are delighted that this year a Manx BirdLife project to build a Sand Martin bank has been selected as part of the Coop Local Community Fund.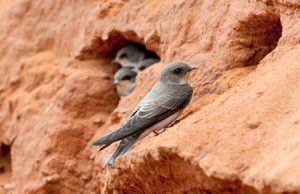 At our Point of Ayre nature reserve, we wish to build a nest wall that gives a safe and secure breeding place to more than 50 pairs of Sand Martin, a scarce and declining summer visitor to the Island. The wall will be built next to the reserve's main track where this charismatic aerial acrobat can be seen and enjoyed at close range hawking for insects.
How to add your support
As a Co-op member, you can choose us as your local cause and make a difference by raising funds for our project every time you shop at Co-op. As a local cause, the project will receive 1p for every £1 spent on Co-op branded products or services over the next year.
Become a Co-op member and choose us as your local cause today. Please also share the following link as members both in the IoM and across can select our cause.
To find out more about our project and to choose us as your cause, click here https://membership.coop.co.uk/causes/83781