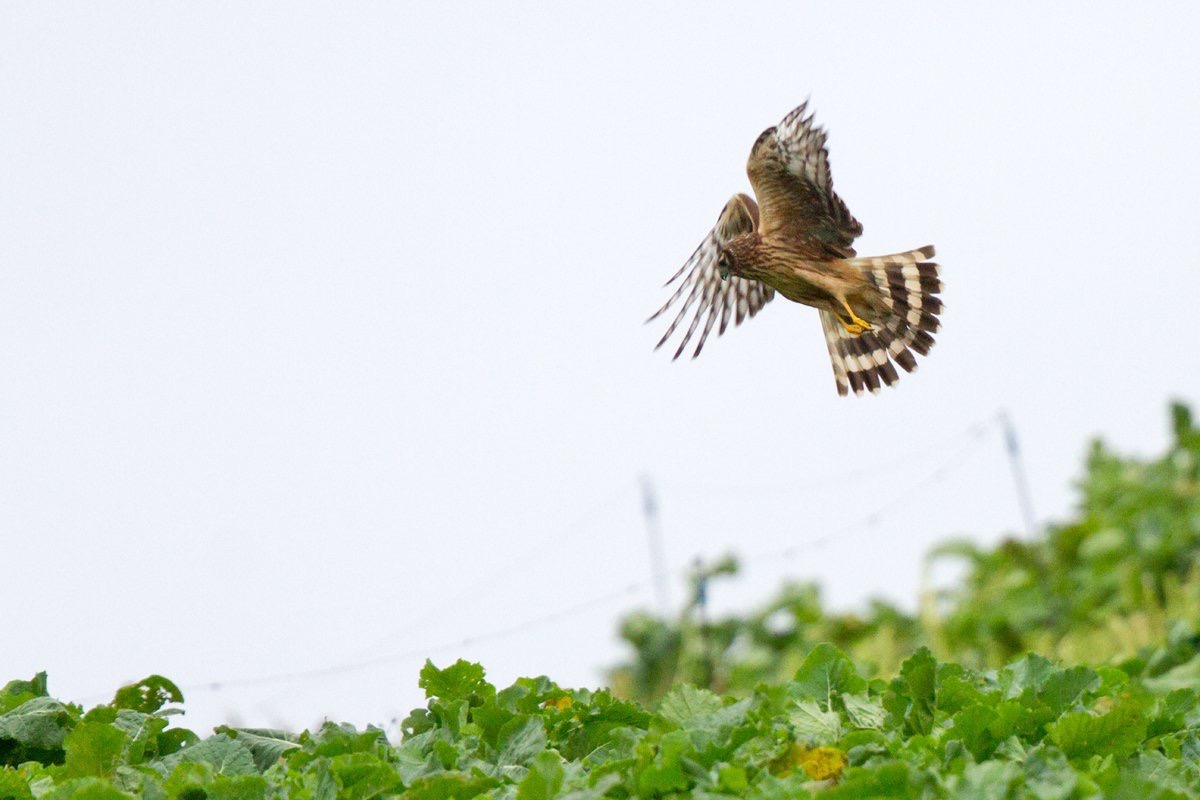 Nature conservation charity Manx BirdLife is conducting an Island-wide census of Hen Harriers during the 2022 nesting season, in an attempt to determine the fortunes of this iconic bird of prey.
The Hen Harrier Circus cyaneus is one of the most persecuted of all birds. It is in decline across much of its British and European range. The Isle of Man provides the species with rare sanctuary from persecution. Even so, it is feared that the Island's population is now also declining.
The Island's Hen Harrier population peaked at 57 territorial pairs as recently as 2004. Observations suggest that today's population could now be as low as 20-25 pairs. This year's all-Island census will attempt to confirm the current breeding population.
Little is known about the movements of the Island's harriers throughout the year. Provisional results from scientific studies show that the Island's breeding population is rather insular, being genetically distinct from its British and European counterparts.
Yet young, non-breeding harriers are prone to exploration. They wander large distances across land and sea, before attaining maturity and typically returning to their natal areas to settle and nest.
Since 2007, fifteen Manx harrier nestlings have been satellite-tagged. Of ten tagged since 2015, five died on the Island of apparent natural causes, one succumbed while crossing the Irish Sea to Scotland, two disappeared in Wales and one was poisoned in the Republic of Ireland. Just one has survived long enough to return to the Island.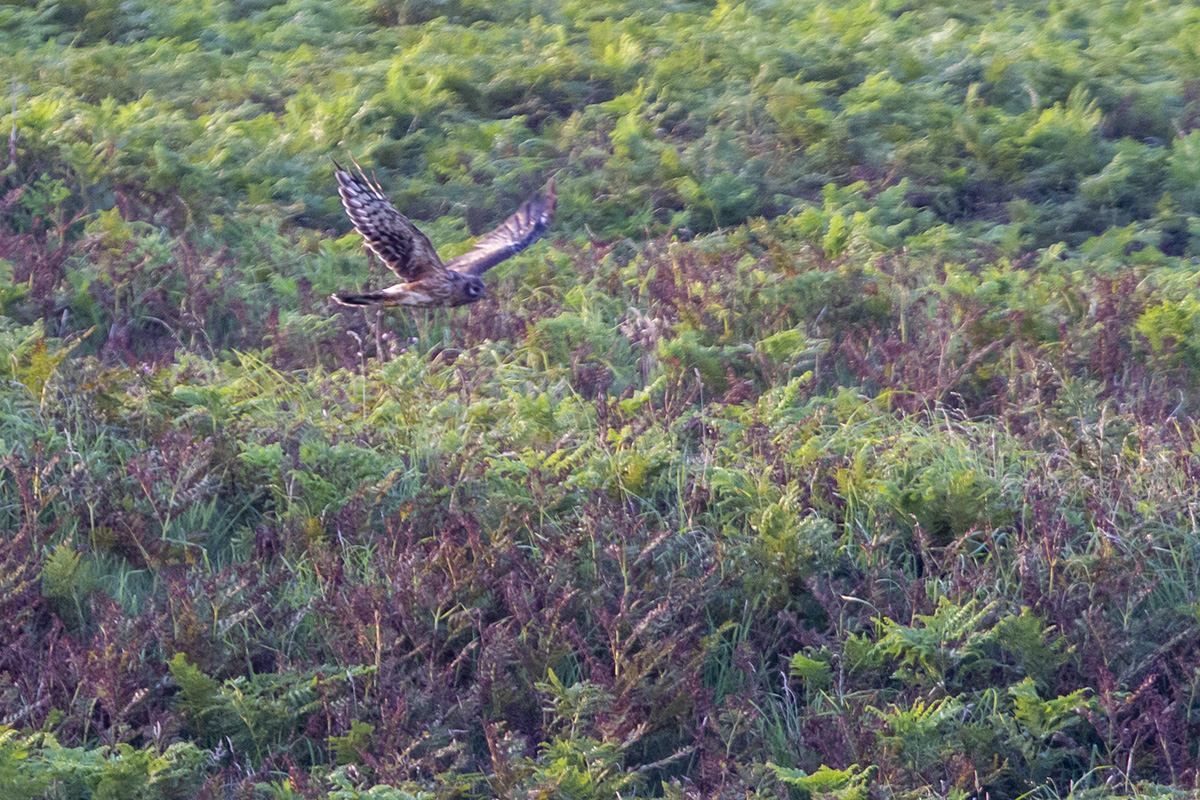 In early 2021, a young female named 'Maye' returned to the Island after spending several weeks in Northern Ireland. She is still here and close to maturity. Excitement is growing at the prospect of Maye finding a mate and nesting in the Manx hills this year. Having survived the challenge of learning to fend for herself, it is hoped that she can continue in good health and is able to raise her own first family. Manx BirdLife shall be further reporting on Maye's adventures later this year.
Manx BirdLife is grateful for the support of many individuals and organisations for this year's census, including the Manx Ornithological Society, Manx Wildlife Trust, Manx National Heritage, IOM Department for Environment, Food and Agriculture, Royal Society for the Protection of Birds and the British Trust for Ornithology.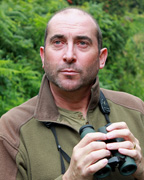 Neil Morris, Managing Director of Manx BirdLife, comments, "We are always grateful to receive information about these special birds, and especially during this year's census which runs from the beginning of April to the end of July. Everyone can report their Hen Harrier sightings in confidence directly to me, neil@manxbirdlife.im, or via our online form at http://manxbirdlife.im/sightings/submit/ (*please see note at foot of page)."
Morris continued, "It is important to know that Hen Harrier is listed on Schedule 1 of the Wildlife Act. Our surveyors are specially licensed by DEFA to carry out their work. During the breeding season, it is a criminal offence to disturb these birds. If you are lucky enough to see a Hen Harrier and particularly if you suspect nesting, please do not approach the birds or their nests. Leave the birds in peace so that they can devote all their time and energies to raising their young. Even minimal disturbance by people can alert predators, which will destroy eggs and kill young harriers."
The results of this year's census will be announced in the autumn, with data being shared with RSPB alongside results from censuses taking place in England, Scotland, Wales, Northern Ireland and Ireland this year and next. The analysis will provide a full picture of how the Hen Harrier is faring across the entire British archipelago.
*Reporting your Hen Harrier sightings
The easiest way to report your Hen Harrier sightings is via Manx BirdLife's online submission form.
Please be reassured that in order to protect nesting birds and their nest sites during the breeding season - for Hen Harrier this is 31 March to 31 August - records are received by Manx BirdLife but are not made known publicly (for example, they are not displayed on the public sightings noticeboard).
We'd be grateful to receive a record of all sightings, and especially a note of any breeding behaviour (display, agitated calling, suspected nesting etc). But please be aware that it is illegal to disturb nesting Hen Harriers (adults and dependent young) and you should always keep a significant distance away from any suspected nesting site and you must not attempt to visit or inspect any nests.
You can view breeding season start and end dates for all sensitive rare and scarce species. Along with Hen Harrier, many of these also feature on Schedule 1 of the Isle of Man Wildlife Act which prescribes additional penalties for disturbance during the breeding season.
Thank you for submitting your records and for respecting the welfare of our vulnerable bird life.