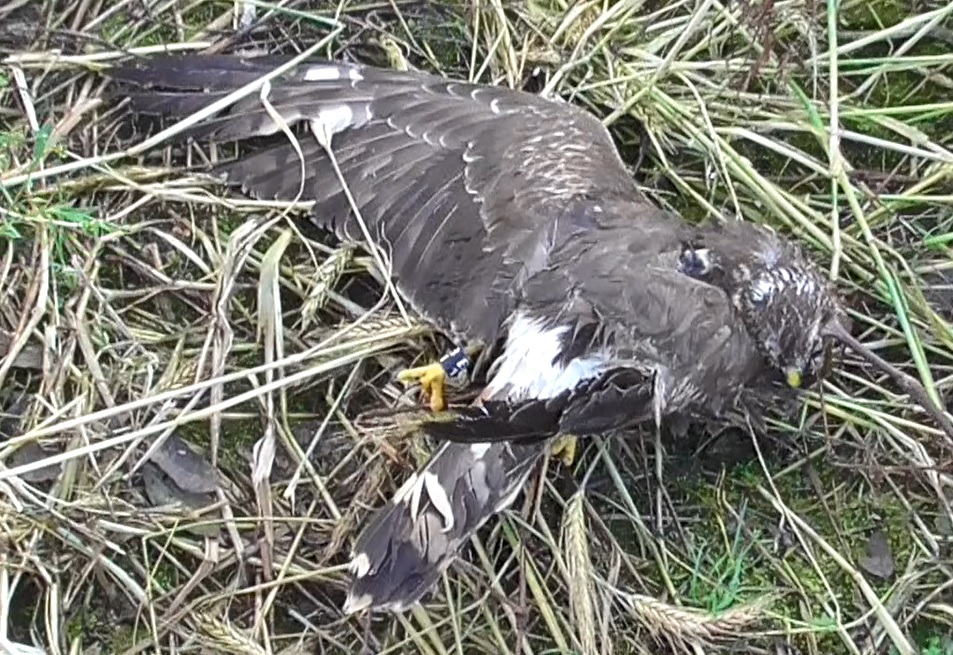 It is with great sadness that Manx Birdlife reports that 'Mary', a Hen Harrier born in the Isle of Man in the summer of 2019, has been found dead beside baits laced with poison in the Republic of Ireland.
Mary was part of the ongoing satellite-tagging project led by RSPB's Hen Harrier LIFE+ Project team which is coordinated on the Isle of Man by Manx Birdlife and the Manx Ringing Group.
This major international conservation effort aims to unravel the movements of young Hen Harriers across the British Isles and Europe. Communicating with orbiting satellites, the small solar-powered devices (known as tags) that are attached to the birds enable their whereabouts to be tracked - providing insights to the behaviour and population dynamics of these very special and highly persecuted birds of prey.
Mary's story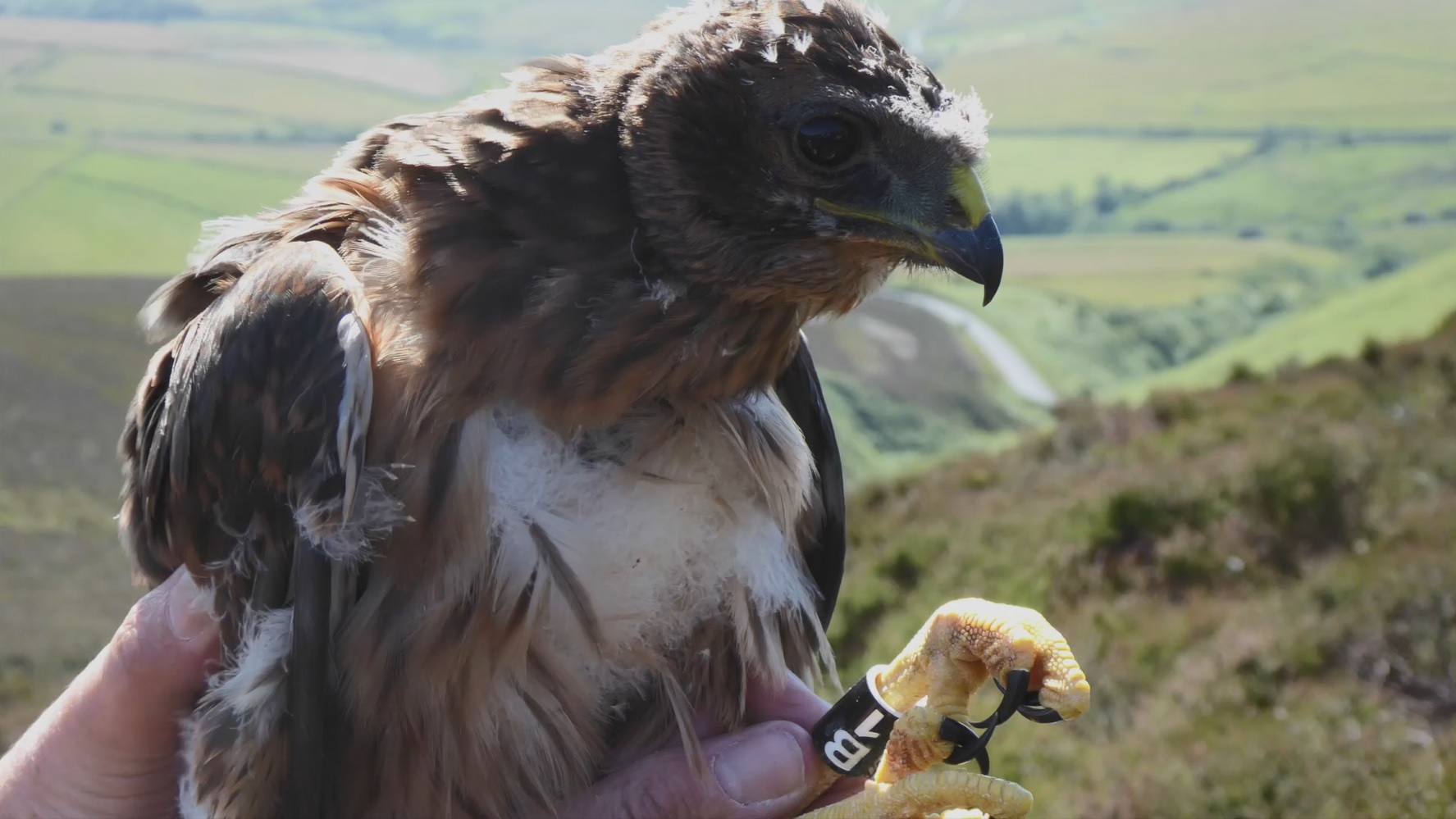 After fledging in the Isle of Man's central hills in 2019, Mary spent many weeks exploring her Island home.
From August to October she could be found around the southern headlands of the Isle of Man, often commuting to and from the Calf of Man. She was seen and photographed on the Calf by Aron Sapsford (Bird Observatory Warden), Dan Woollard and others during her stay.
By the end of October, Mary's wanderlust had got the better of her. Satellite data revealed she had flown from the Isle of Man across the Irish Sea to Eire.
Sadly, soon afterwards on 2nd November 2019 Mary's satellite tag indicated that she had died.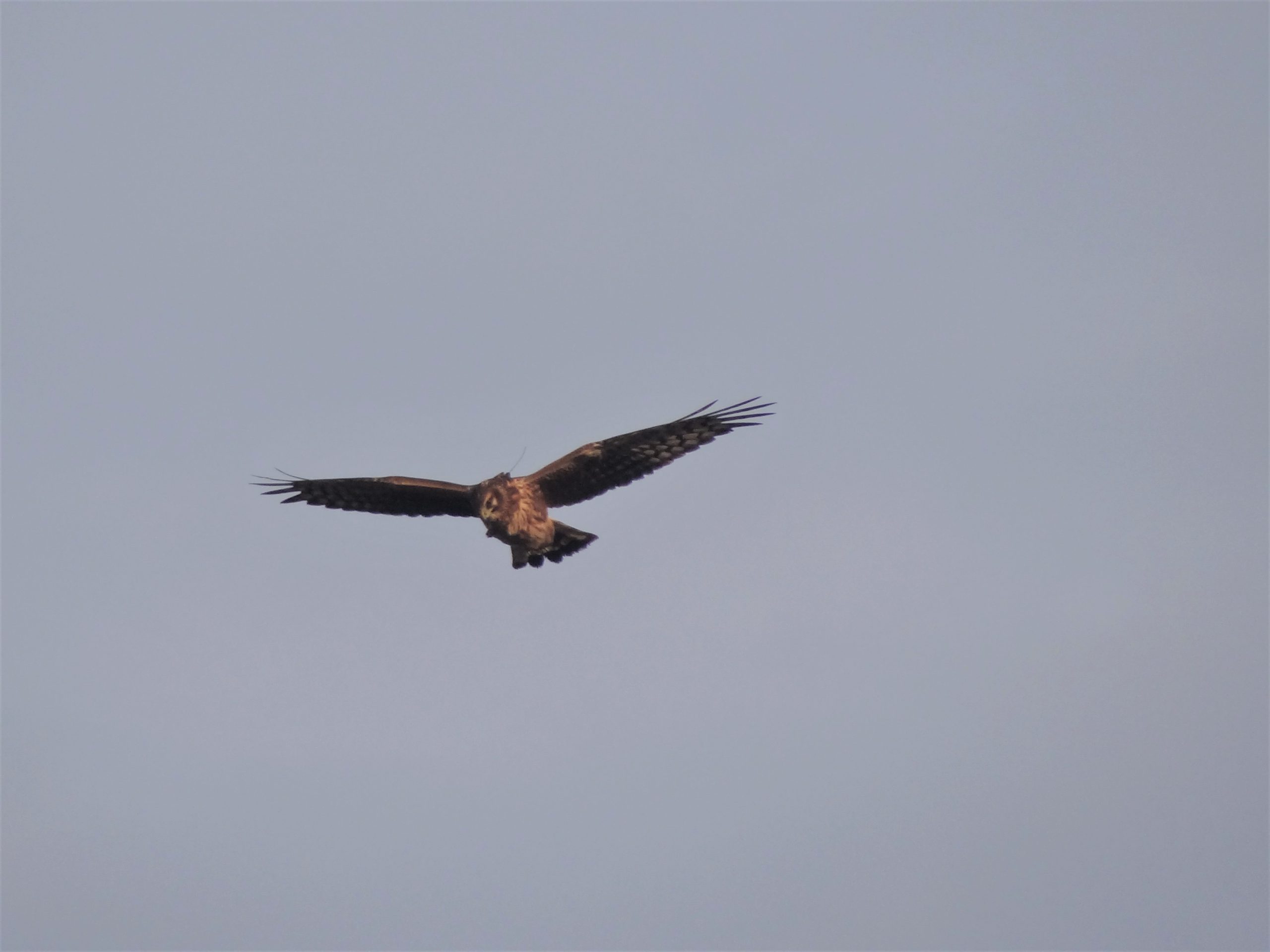 Staff from the Royal Society for the Protection of Birds (RSPB) and Ireland's National Parks and Wildlife Service (NPWS) searched and found her body on land managed for a pheasant shoot.
Mary was lying beside a pigeon carcass with other chunks of meat nearby. Tests by the State Lab found Carbofuran on the pigeon, the chunks of meat and in Mary's crop and liver. It was evident that Mary had been illegally poisoned.
An investigation is now underway to determine all the facts and, hopefully, to take measures that will prevent similar events in future.
Illegal persecution of Hen Harriers continues
Across the British Isles and Ireland, the Hen Harrier is a protected species. It is a criminal offence to kill or injure one.
That yet another Hen Harrier has been persecuted - and the agonising, criminal manner in which she died - is not unusual. Hen Harriers continue to be killed, or disappear in suspicious circumstances, particularly on or near land managed for shooting.
Without the strenuous efforts being made by nature conservation bodies to satellite tag birds of prey such as Mary, the situation might be even worse. Data transmitted by the satellite tags alerts conservationists to birds that are in trouble and provides irrefutable evidence of exactly where these birds are meeting their fate and suffering unlawful persecution. The correlation between bird of prey deaths and land managed for shooting is now well-documented.
Neil Morris, Managing Director of Manx Birdlife said, "Despite a great deal of effort by many dedicated individuals and agencies, including the Manx Ringing Group and RSPB, little is known about the movements of Manx Hen Harriers."
Morris continued, "We know our young Hen Harriers have a tendency to wander, in common with other bird of prey species, but none has yet survived long enough away from the Isle of Man to either mature and settle to nest, or to return to their natal home on the Island. We applaud efforts by all those involved to understand the circumstances of Mary's premature demise and to demand a full and transparent investigation."
Aron Sapsford, Calf of Man Bird Observatory Warden, added 'What a very sad and totally unnecessary end for this magnificent bird. She was a real feature of the 2019 autumn on the Calf and it is upsetting that she won't return to the Island.'
Above: Watch this RSPB video about Mary: 'Conservationists unite in condemnation of this appalling crime and call for a thorough and transparent investigation', in association with Birdwatch Ireland and Manx Birdlife (30 January 2019).
More about Mary's case and the investigation
RSPB Press Release, 30 Jan 2020: Rare Hen Harrier illegally poisoned in Ireland.
BirdWatch Ireland Press Release, 30 Jan 2020: Widespread revulsion at the illegal poisoning of rare, protected Hen Harrier in Co. Meath.
More about Hen Harriers in Ireland
For more details about Hen Harriers in Ireland, visit: https://birdwatchireland.ie/app/uploads/2019/04/Hen-Harrier-Fact-File_Final_version-for-Print.pdf
and https://www.youtube.com/watch?v=nqQk711V4Vc&t=95s.
More about raptor (bird of prey) persecution
Birdcrime 2018 was published on 29 August 2019, detailing the incidents of raptor persecution reported to the RSPB during 2018 and the wider problem of bird of prey persecution in the UK. For more information go to rspb.org.uk/birdcrime.
The Raptor Persecution Map Hub is the most complete, centralised set of known confirmed raptor persecution incidents in the UK. Use it to quickly and easily see where crimes have taken place and find out more about them. Search by year or location at rspb.org.uk/raptormap.