The Manx BirdLife Point of Ayre National Reserve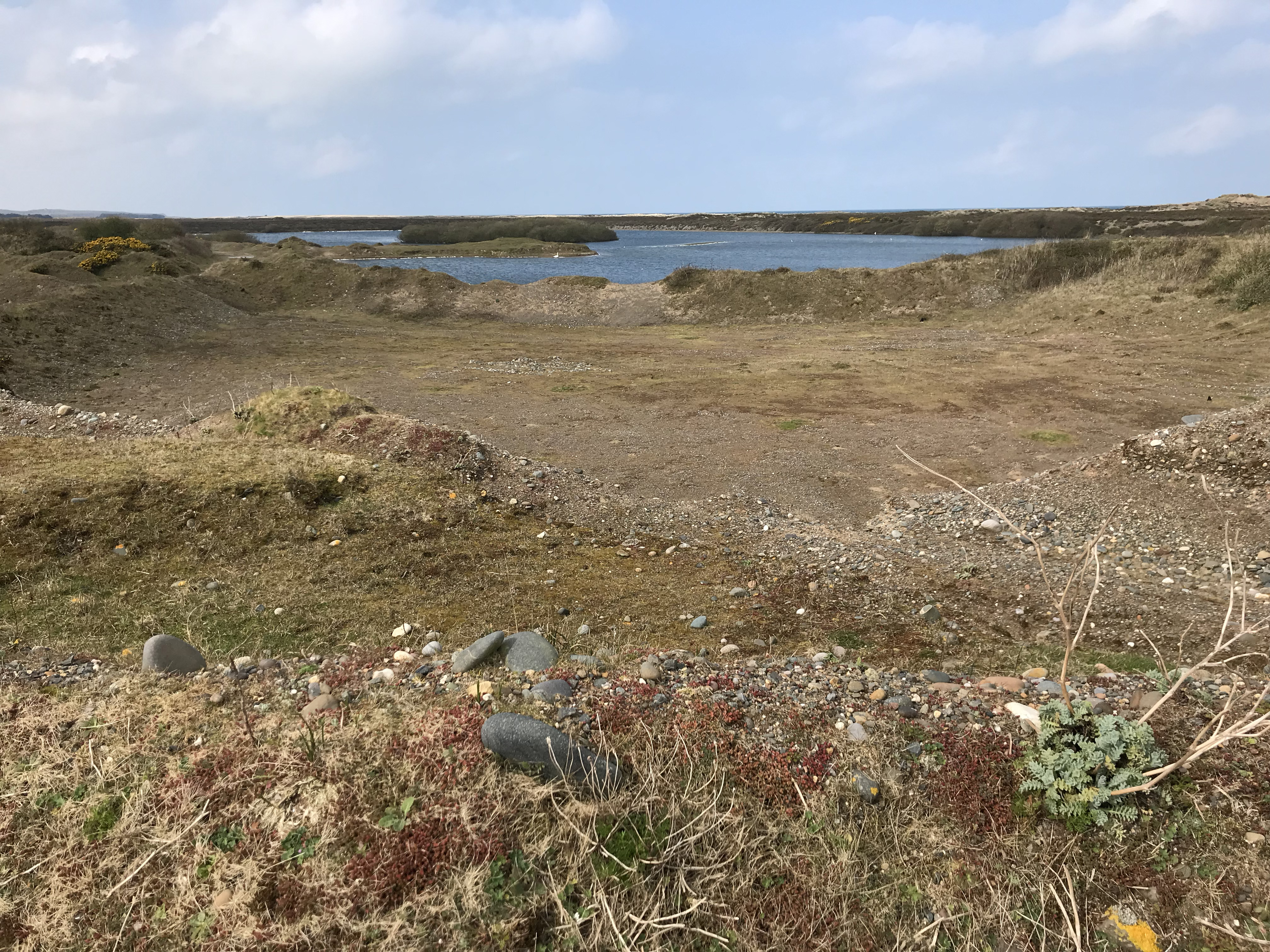 This major, long-term restoration project commenced in 2019 in partnership with Island Aggregates and the Royal Society for the Protection of Birds (RSPB).
Our aim is to create a very special place for birds and people. With potential to grow to more than 450 acres, the reserve will offer a mix of freshwater and dry heathland habitats.

Strategically located at the northernmost tip of the Isle of Man, the reserve will provide refuge and act as a way-marker to migrant birds each spring and autumn. It will host an assemblage of breeding and wintering birds and other wildlife that will be unique within the Island's landscape.
Visitor access
Ongoing site development and Health & Safety restrictions mean there is currently no public access to the reserve. However, we can facilitate pre-arranged visits in order to raise awareness and attract support for the project.
Arrange a supervised visit
To discuss the possibility of a visit for your group or society, supervised by a Manx BirdLife staff member, please call 01624 861130 or email 'enquiries [at] manxbirdlife [dot] im'.
Please support this important project by donating today before you leave this page
To develop and maintain the reserve over the next few years, we must raise more than £400,000. It's a tall order, but with your support - and a match-funding arrangement that doubles every pound you contribute - we believe it's an achievable goal.
If you have a PaylPal account, you can donate using the PayPal Giving Fund, through which we will receive 100% of your donation. If not, you can donate by credit/debit card using the 'Donate now' button. You can also donate by:
Sending a cheque payable to Manx BirdLife, 35 New Road, Laxey, Isle of Man IM4 7BG; or
Making a direct bank transfer to Account name Manx BirdLife, Sort Code 20-26-74, Account no. 40817279.
With your cheque or bank transfer, please state 'Reference' as 'Point of Ayre'.
And please remember, every pound you donate will be worth double to Manx BirdLife thanks to our pound-for-pound match-funding arrangement with a local Isle of Man grant-giving trust. Thank you.
Watch the video presentation
There are two audio passages (at the beginning and end of the presentation), so please turn on your sound. If the video does not load, please click this link.
For more information
If you'd like to know more about how you can support this once-in-a-generation opportunity for nature conservation on the Isle of Man, please call 01624 861130 or email 'enquiries [at] manxbirdlife [dot] im'. Thank you.