Publications for sale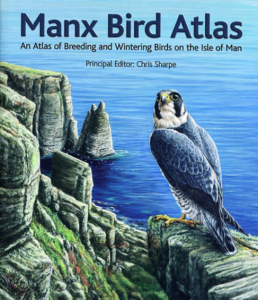 The Manx Bird Atlas (ed.1 1998-2003)
Atlas Eeanlee ayns Mannin

Price: £55.00 plus delivery (please ask)
The Manx Bird Atlas project undertook the first comprehensive survey of all wild bird species to be found in the Isle of Man. During the five-year programme, professional ornithologists surveyed the entire island using new and innovative methods. It was the most detailed study of its kind ever undertaken in Europe, generating abundance and distribution data for 150 species.
Beautiful hand-drawn illustrations and full-colour maps sit alongside the survey results. Whether you are an amateur or professional ornithologist, resident or just visiting the island, this is your definitive guide to the birds of the Isle of Man.
To order: Call +44 (0)1624 861130 or email enquiries [at] manxbirdlife.im, or send cheque (payable to Manx BirdLife) to Manx BirdLife, 35 New Road, Laxey, IM4 7BG
(Published by Liverpool University Press 2007)
---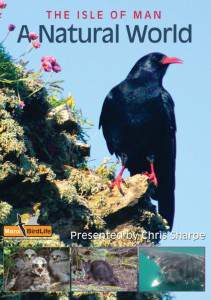 A Natural World DVD (Running time 80 mins)
Price: £12.99 plus £3.00 delivery
Presented by Chris Sharpe, this expert documentary is the result of thousands of hours of planning, editing, filming on and around the Isle of Man - both above and below the water.
It's a great introduction to the wild birds and other wildlife of the island, featuring Manx Shearwater, Chough, Hen Harrier, Basking Shark, Red-necked Wallabie and more! Beautifully presented, this year-round insight to the hills, cliffs and seas of the Isle of Man makes a great gift.
To order: Call +44 (0)1624 861130 or email enquiries [at] manxbirdlife.im, or send cheque (payable to Manx BirdLife) to Manx BirdLife, 35 New Road, Laxey, IM4 7BG
(Published by Duke Video 2014)