Isle of Man technology company PDMS has written a new utility for the Manx Ornithological Database to help Manx BirdLife cope with the increase in bird records it receives from across the Island.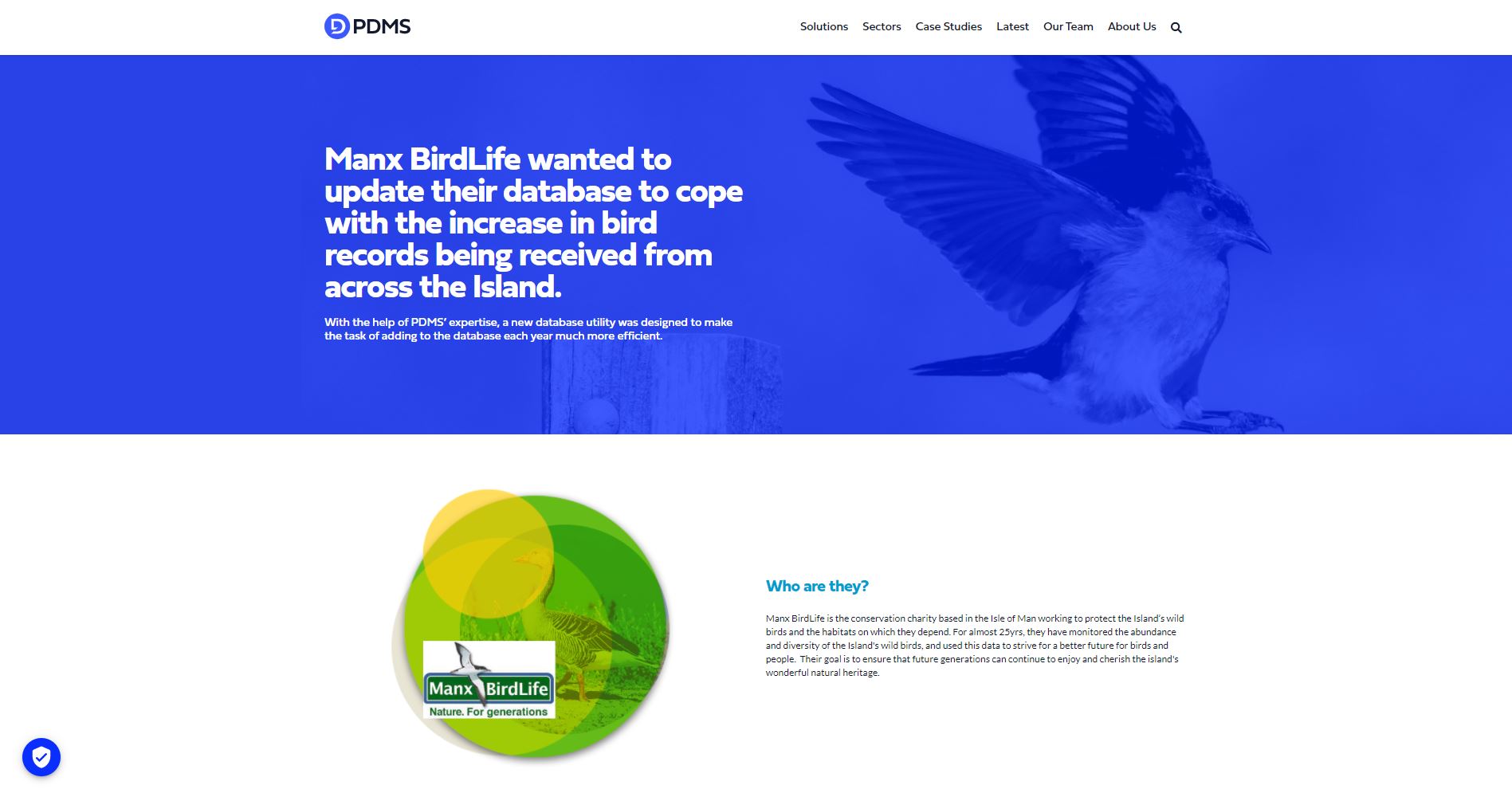 Manx BirdLife is grateful to PDMS for the new utility they've written to make our database work more efficiently.
Just a few years ago we were receiving 2,000 records (bird sightings) a year from Islanders. Today that number is in excess of 60,000 p.a.
PDMS has published a brief case study of the work done for Manx BirdLife and the gains it is already providing, which you can read here.