A satellite-tagged female Hen Harrier, born this summer (2023) in England, has arrived on the Isle of Man.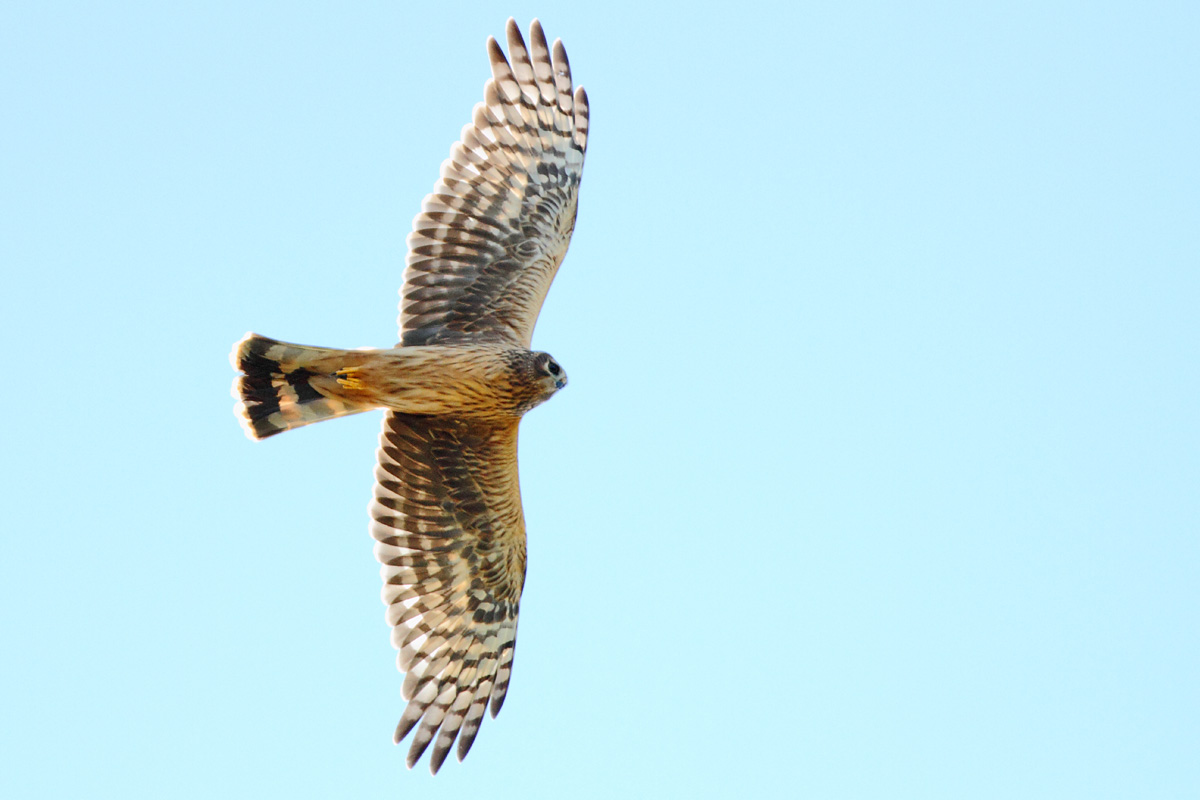 We're confident she'll receive a warm welcome from birdwatchers and landowners, and will enjoy a safe stay here on the Island.
While the weather is good she will probably spend time in the hills; however, if the weather turns poor, she might well be seen quartering lowland fields and the coast.
Remembering Maye
We mustn't forget that our very own 4-yr old Manx Maye is still with us. Maye is wearing a colour leg ring, but her satellite pack has been safely jettisoned after four years of uninterrupted service.
Eyes to the skies!
We would value your reports and photographs of any harrier seen on the Island, especially any that appear to show a satellite pack or aerial, or a colour ring. Please email your sightings ands photos in confidence to 'observations at manxbirdlife dot im'. Thank you.
Working in partnership with RSPB
As always, we are coordinating closely with our partners, the Royal Society for the Protection of Birds, on the monitoring and conservation of Hen Harriers across the Island, the UK and beyond.